Spring is near, I can feel it!
The temperatures have been in the positive this week, which is a big change from what we have been experiencing all winter. I get it, winter=cold, but I can speak for most and say, it needs to end. When I was deciding on the final cake design for my vanilla cake taste-test, yellow sprung to mind. The added bonus of chocolate chips in the end to create an illusion of a sunflower just came as I decorated.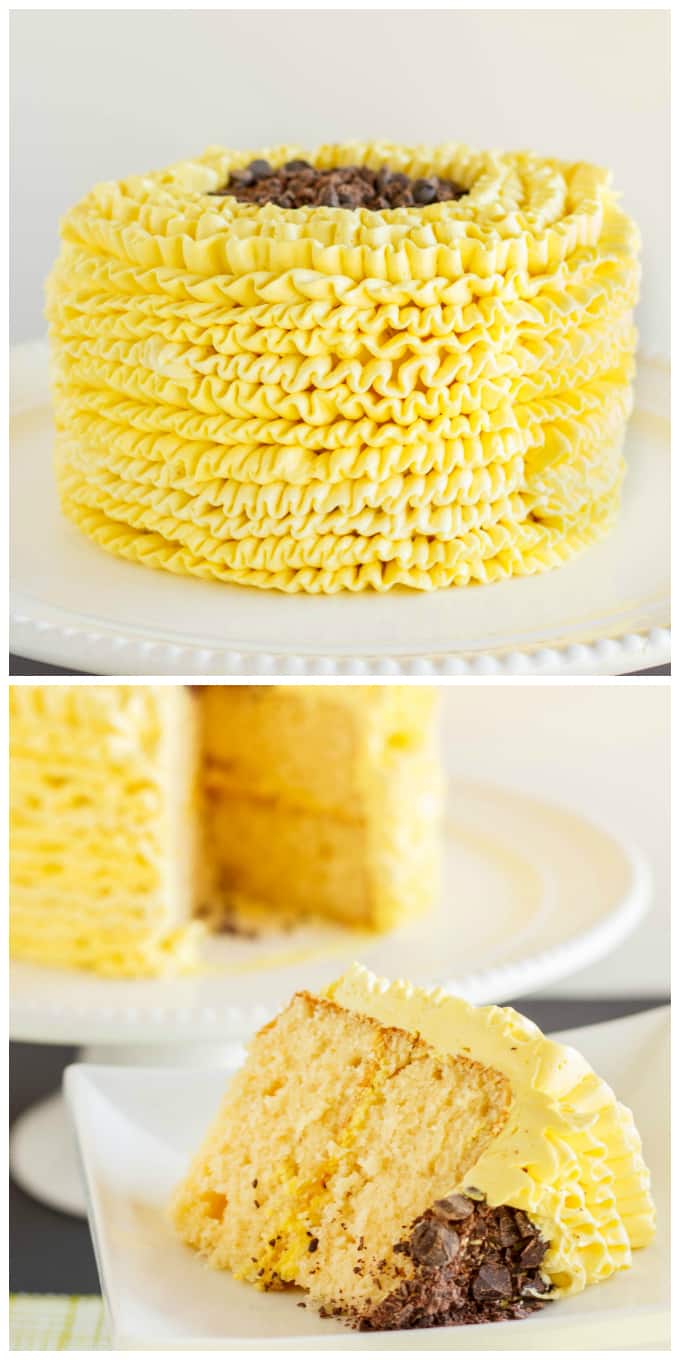 As I said in my last post, I needed to find a vanilla cake recipe. I always make chocolate cake, but not everyone is a chocolate lover. Another concern of mine was finding a recipe that didn't result in a dry cake. This one is close; it was quite moist straight from the oven. It did lose some of its moistness the following day, but overall, not bad according to my taste-testers 🙂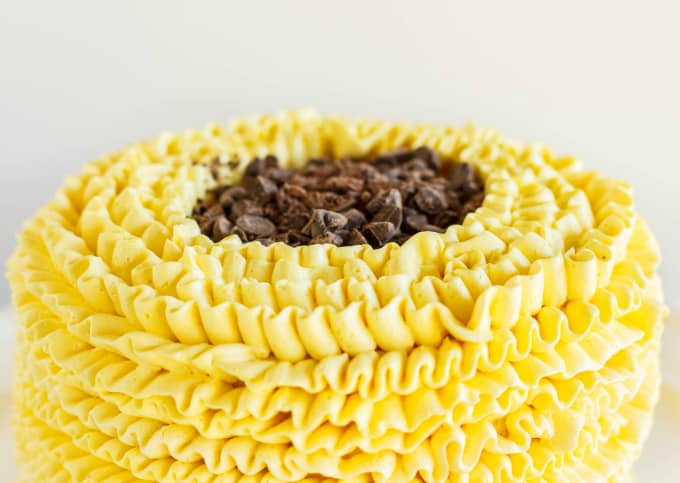 For the icing, I went with my base Swiss meringue buttercream recipe and mixed in 1/4 cup of freshly squeezed lemon juice. Some lemon zest would have been great, but I completely forgot about it until after I squeezed my lemon. Nonetheless, the icing had a soft lemon flavour that paired perfectly with the vanilla cake. I am going to try substituting the vanilla for almond extract next time, I bet the flavour would be awesome. Or maybe coconut…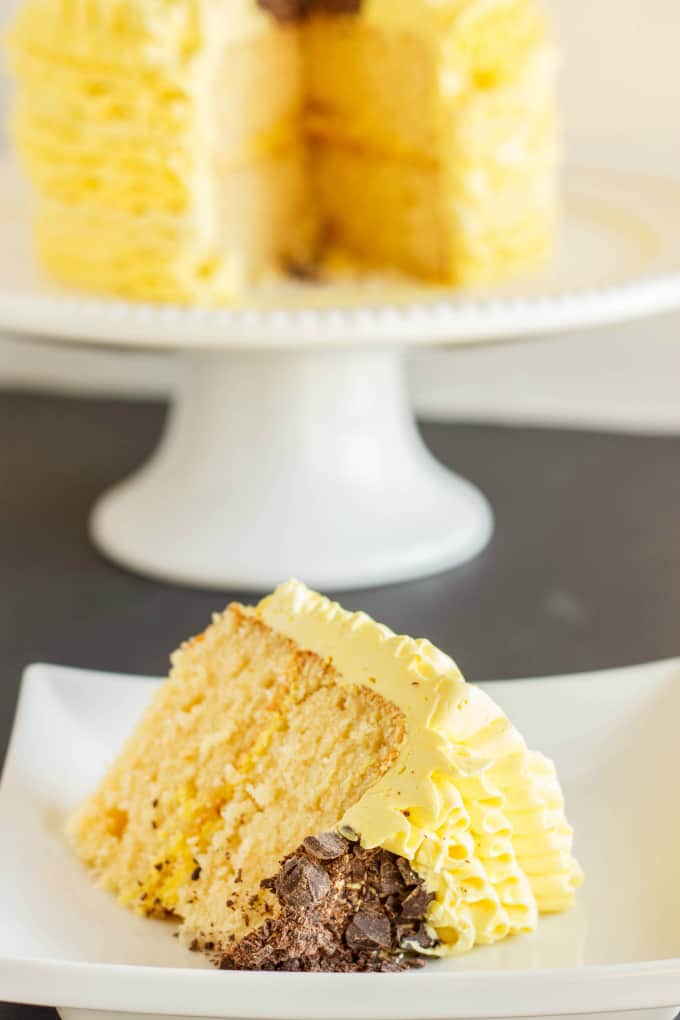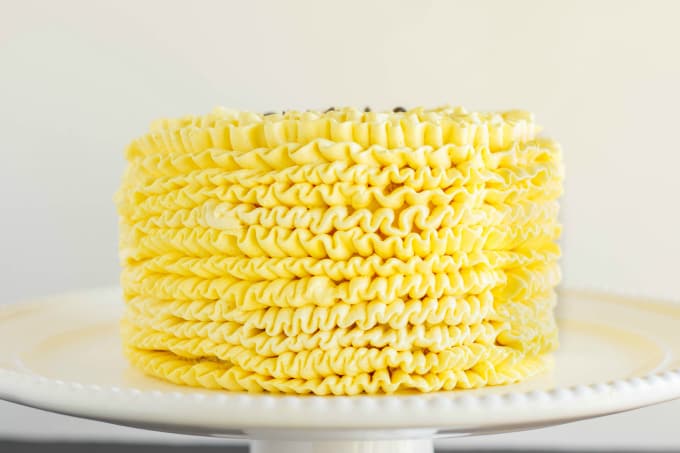 I really wanted a spring feel for this cake, so the flavour of lemon, with the added yellow food colouring, created the exact feel I was going for. I decided while I was piping the lemon Swiss meringue buttercream on top that I didn't want a completely solid colour covering the entire cake. It reminded me too much of my ribbon cake and I wanted a different look. Then it hit me; the cake looked like a sunflower! I've seen people use the leaf decorating tip to create long petals, and to be honest, the leaf tip does result in a closer relation to a sunflower. But the colour was just right for this cake, so I rolled with it. For the centre of the cake, I roughly chopped up the chocolate chips I had on hand, but you could use anything in its place. It is also hard to tell in the pictures, but I used two different shades of yellow on the cake. I was going with a different style earlier, but couldn't get it to work.