"This is Halloween, this is Halloween…"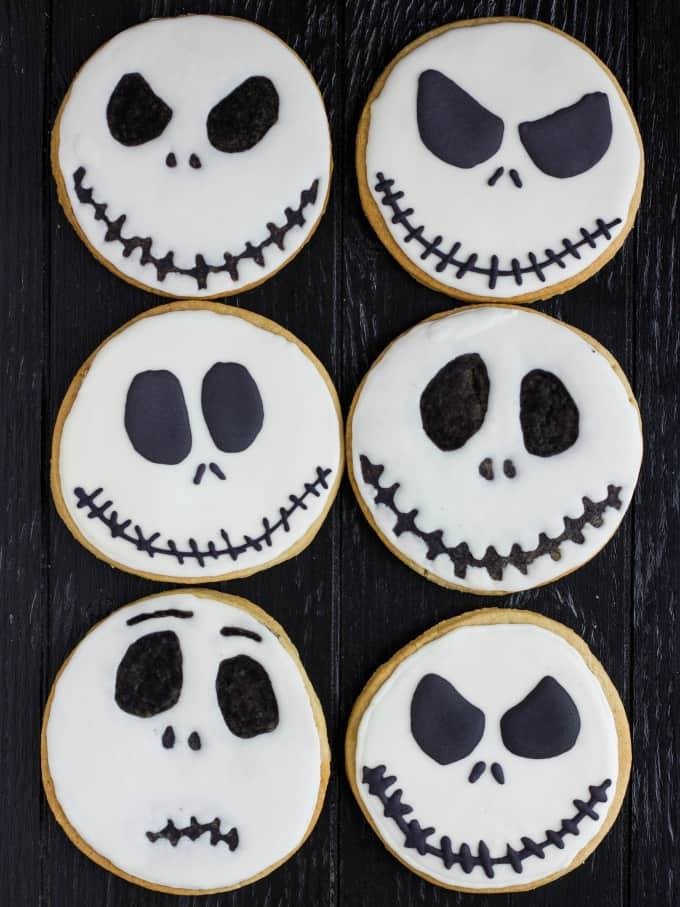 Ah, one of my favourites! However, do you watch The Nightmare Before Christmas during the Halloween season, or do you wait until Christmas? Seems like in this house we don't care what season it is to enjoy this movie! Thankfully, my daughter has loved it from a young age and shows no fear whatsoever (unless you are a ladybug, then we have issues.) It is definitely a classic movie and I for one have fallen in love with the never-ending expression produced my Jack. When I began these Jack Skellington royal icing cookies, I knew immediately I wanted to capture his facial expressions. In doing so, I was inspired by my belt that featured about six different Jack expressions. Not all the cookies turned out to my liking but as far as royal icing cookies go, these were very easy (only two colours!)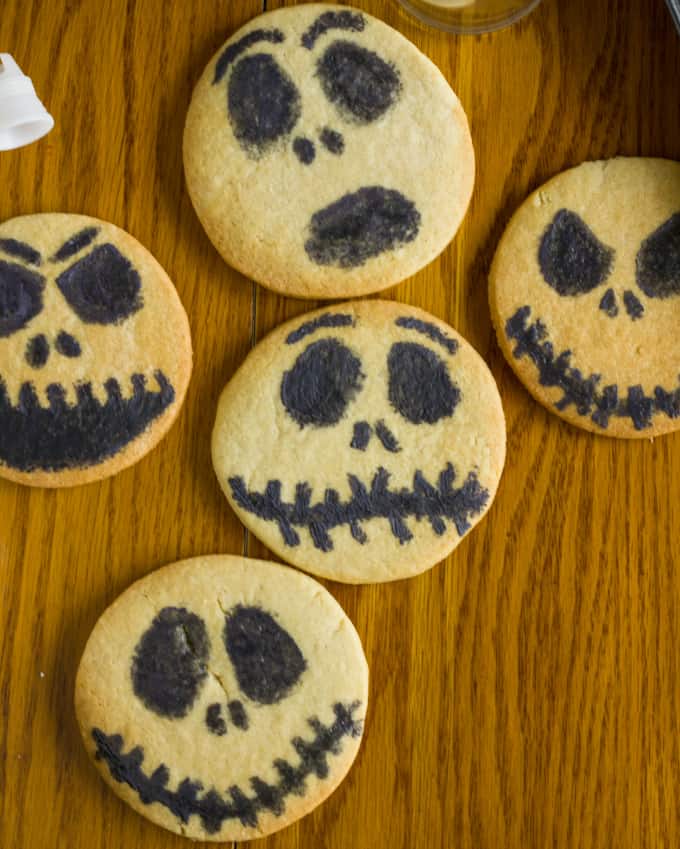 I tried a new technique here. I began by painting the sugar cookies with a mixture of some water and royal icing that was coloured black. I painted Jack's face onto the cookies in a rough interpretation of what I was looking for in the final product. You want to make the areas a bit bigger than expected so you have room for error (royal icing might disperse a bit more than expected.) Then came the application of white royal icing around the black areas. Going around the eyes and nose were easy, but the mouth…That was something else. My first attempt, which I posted on Instagram, was pretty interesting. I didn't realize that it would take a lot of work with the toothpick to try and make the stitches around his mouth appear thin and "stitch-like." I knew the second time around would be different. It is more trial and error. I definitely suggest doing the eyes and nose first as that is the easier part. For the mouth, add a bit of extra white icing between each stitch and then work with a toothpick to drag the icing into this mouth, working to the make the stitches nice and thin. Hard to explain, but you will understand once you start.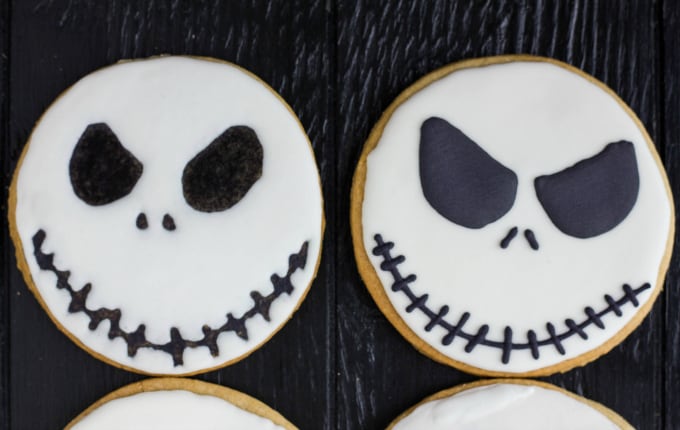 For the other cookies, I went the traditional route and covered the entire cookie in a white icing circle and allowed that to dry. Then I drew his eyes, nose, and mouth on top of the white cookie using the black icing. Much easier, and more precise. But I do like the other technique because Jack's eyes and mouth get that recessed look, just like in the movie!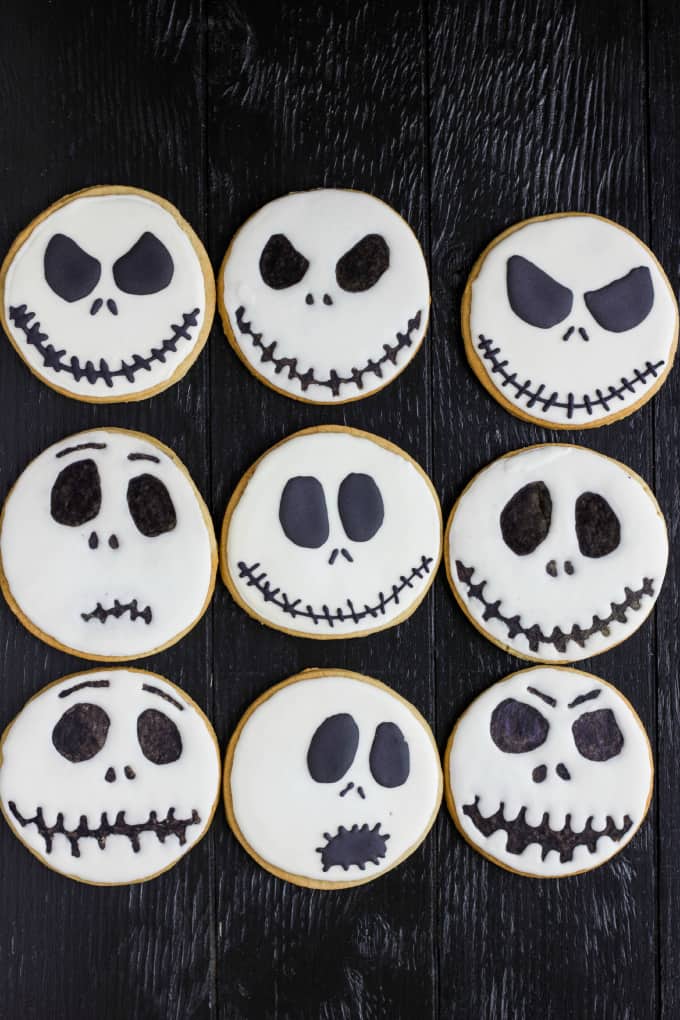 These Jack Skellington royal icing cookies are great for beginners (at least the ones where you place the black icing on top of the white icing.) He is very simple in design, and with so many facial expressions, you can range from the very basic, to the more intermediate.
As for the cookie and royal icing recipe, I used Sweetopia's royal icing, and my favourite sugar cookie recipe. I had some cookie dough in the freezer that needed to be used up, so this was my Halloween project for the year! I might get around to some other recipes, but this past month has been so busy, it may be doubtful.