Cool me down with ice cream any day this summer! This homemade butter tart ice cream is perfect for the sweets-lover in your life 🙂
By now I am going to assume you see the theme with my previous posts 😉
Butter tarts are my go-to when I think about Canadian dessert.
This will differ for other Canadians, especially depending on what province you live in. But for me in Ontario, it is butter tarts! No surprise then that I came up with this homemade butter tart ice cream!
I swear I can turn anything into ice cream! Okay, don't hold me to that, but especially in the warmer months I like to break out the ice cream machine.
Again, this recipe uses leftover butter tarts. Homemade or store-bought both work!
I want to say that after posting three butter tart related recipes, it was really tempting to recreate them all and post one giant butter tart overloaded dessert! Imagine homemade butter tart banana bread, topped with homemade butter tart ice cream, and finished off with butter tart cookies. Bam! The ultimate Canadian dessert! This may still happen…
However, topping some butter tarts with this butter tart ice cream was good enough for me 🙂 And even then, I don't recommend doing it often as this was one SWEET dessert!
As for the homemade butter tart ice cream itself, it is sweet. The best part about homemade ice cream is that you can adjust ratios accordingly. I initially reduced the sugar in this recipe and found it okay for my tastes, but if you are worried, you can reduce it more OR add more cream to balance things out. You can also the amount of butter tarts you add to the ice cream, but then I worry it will lose its butter tart appeal 😉
June is coming to an end and summer officially begins! I'll still be here throughout the summer, but my posting may be irregular at times as I will be spending my time with family 🙂 The goal is to get our pool decking done so we are not walking on gravel and dirt constantly. We enjoy doing things ourselves and even though they take a bit longer (okay, maybe a lot longer!) we are getting the results we want for a fraction of the price 🙂 However, more work means less time cooking so we tend to eat out more (which is still much cheaper than hiring a contractor!)
Need more butter tart recipes?! Here are my recommendations:
Canadian Maple Butter Tarts from The Rustic Wife
Butter Tarts from Well Plated
Love this homemade butter tart ice cream?! Try some of these recipes: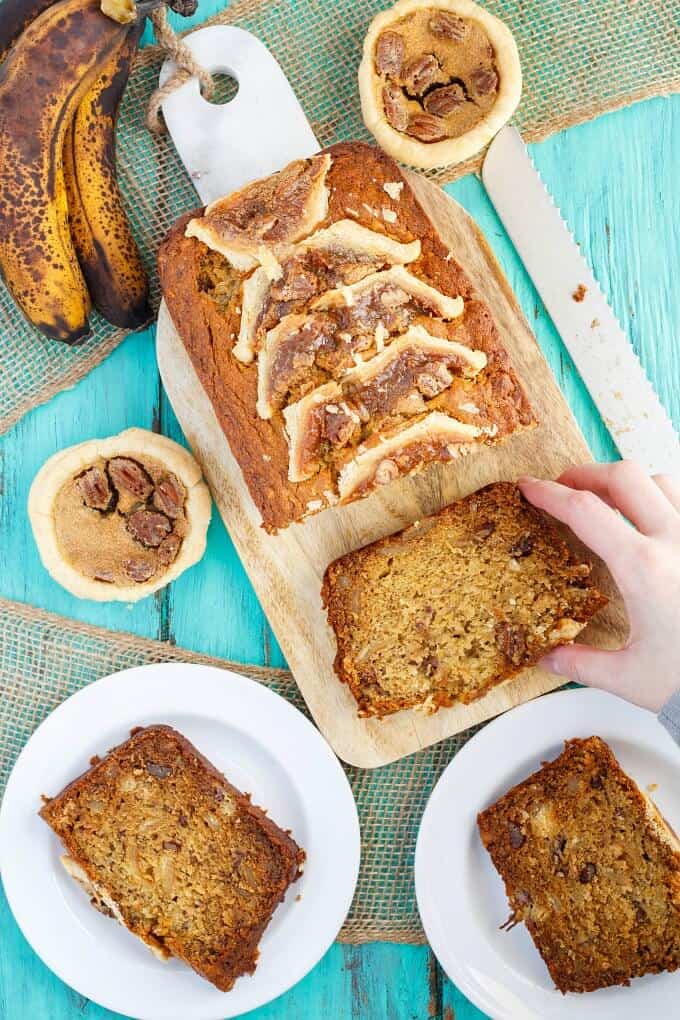 Homemade Butter Tart Banana Bread
Butter Tart Cookies (Semi-Homemade)