The last couple of weekends we had the pleasure of enjoying a nice BBQ with our neighbours. They supplied steak and chicken the one night, while we shared some pork chops the next. It worked out perfectly! The night of the pork chops, I was left in charge of the BBQ while the boys power-washed the trucks. No complaints there, as I enjoy cooking more than anything.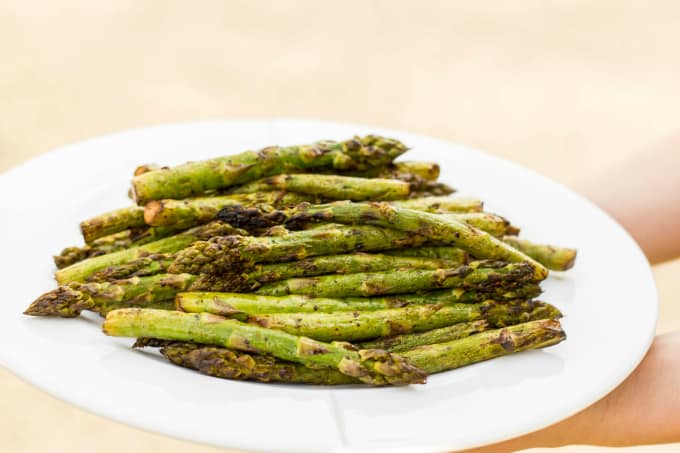 Along with the pork chops, we wanted some side dishes. My mother-in-law gave us a huge bushel of asparagus, which I knew immediately that I was going to grill. Super easy, basic, and tasty. Asparagus is good in so many forms, and grilled asparagus just topped my list! There were no leftovers of this tasty concoction, and I am sure it will be a regular at our BBQs from now on.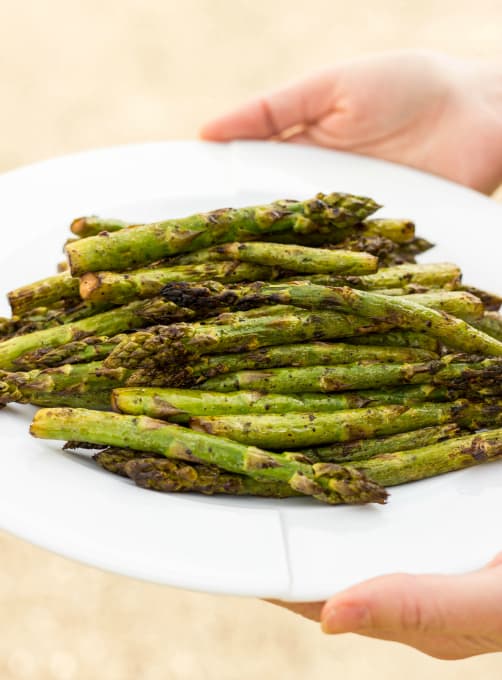 Grilled Balsamic Asparagus
---
Kacey
Yields 3-4
Easy grilled asparagus with an awesome balsamic marinade!
5 minPrep Time
8 minCook Time
13 minTotal Time
Ingredients
2 bunches fresh asparagus, trimmed
3 tbsp. olive oil
2 tbsp. balsamic vinegar
1/2 tsp. red chili flakes
2 cloves of garlic, sliced
Salt and pepper
Instructions
Place asparagus spears into a large Ziploc bag. Add in the olive oil, vinegar, chili flakes, garlic, salt and pepper. Shut the bag and toss until spears are evenly coated. Set aside to marinade (we didn't wait long but try and allow to sit for a couple of hours.)
Heat your BBQ/grill over high heat. Add the spears and cook for 5-8 minutes, or until spears are tender-crisp (or your desired consistency.) Serve immediately.
7.8.1.2
5
https://thecookiewriter.com/grilled-balsamic-asparagus-on-the-bbq/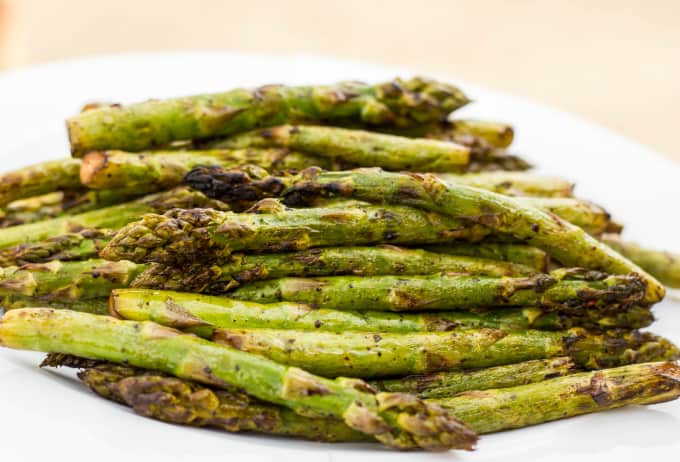 I always see on cooking shows how they have these indoor grills, and I can only dream about them. It will be neat when we design our ultimate kitchen and have these little perks. Grilled asparagus in the winter! Then again, I have always wanted to try that trick where they burn off the alcohol they have in their pan by igniting it… My fire alarm would love me soooo much.
If you don't have a grill or don't feel like BBQing, I can see this recipe working just as well in the oven. I would bake at 400F for 12-15 minutes or until your desired consistency is reached.