What's better than planning out Easter dinner recipes? When we do it for you! Enjoy this Easter dinner recipes & printables meal plan post as I once again work with some awesome food and lifestyle bloggers!
Easter is all about decorating eggs and then figuring out what to do with those hard-boiled eggs! Deviled eggs, egg salad, you name it, I am enjoying it! My husband is the weirdo who doesn't like chilled foods, so if I do happen to make a meat variety of a leftover eggs dish, I am shipping it off to my neighbours!
Some awesome bloggers have gotten together again to bring you this Easter dinner recipes and printables meal plan! All the work done for you, now you just need to get out there and shop! Maybe afterwards we can talk about all the ways to use up that leftover chocolate 🙂
ENJOY OUR EASTER MEAL PLAN!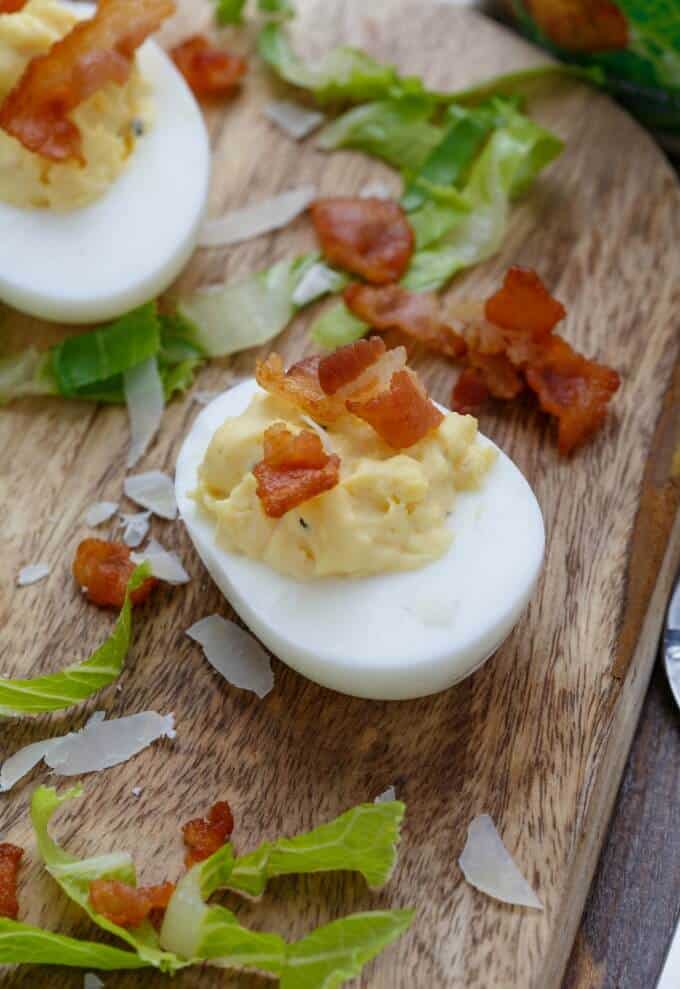 Caesar Deviled Eggs from The Cookie Writer
Berry & Brie Crescent Rolls from A Dash of Sanity
Creamy Asparagus Pasta Salad from Tidy Mom
Cheesy Scalloped Potatoes from Yellow Bliss Road
CrockPot Pineapple Ham from Julie's Eats & Treats
Easy Orange Honey Ham from Honey & Birch
Italian Marinated Leg of Lamb from Sweet C's
Coconut Layer Cake from The Baker Upstairs
Lemon Angel Pie from Your Homebased Mom
Spring Flowers Gift Idea with Free Printable from Fun Squared
Easter Tablescape from Celebrations at Home
"You're Some Bunny Special" Cute Easter Gift Idea from Eighteen25 Girls
This post was brought to you by:
Yellow Bliss Road | The Cookie Writer | The Baker Upstairs | Sweet C's | Your Homebased Mom | A Dash of Sanity | Julie's Eats & Treats |
Honey and Birch | Tidy Mom | Fun Squared | Celebrations At Home
Be sure to check out our previous Holiday Meal Plans, and join us next month when we'll be sharing our favorite MOTHER'S DAY BRUNCH ideas.
Don't forget to pin this post so you can use all of the ideas to impress your family and friends on Easter Day!