Can't say my ice cream machine is going to waste!
The machine is hard at work; at least once a week minimum it seems, making beautiful, soft ice cream that does not last in our freezer long. I am starting to think I should double my batches!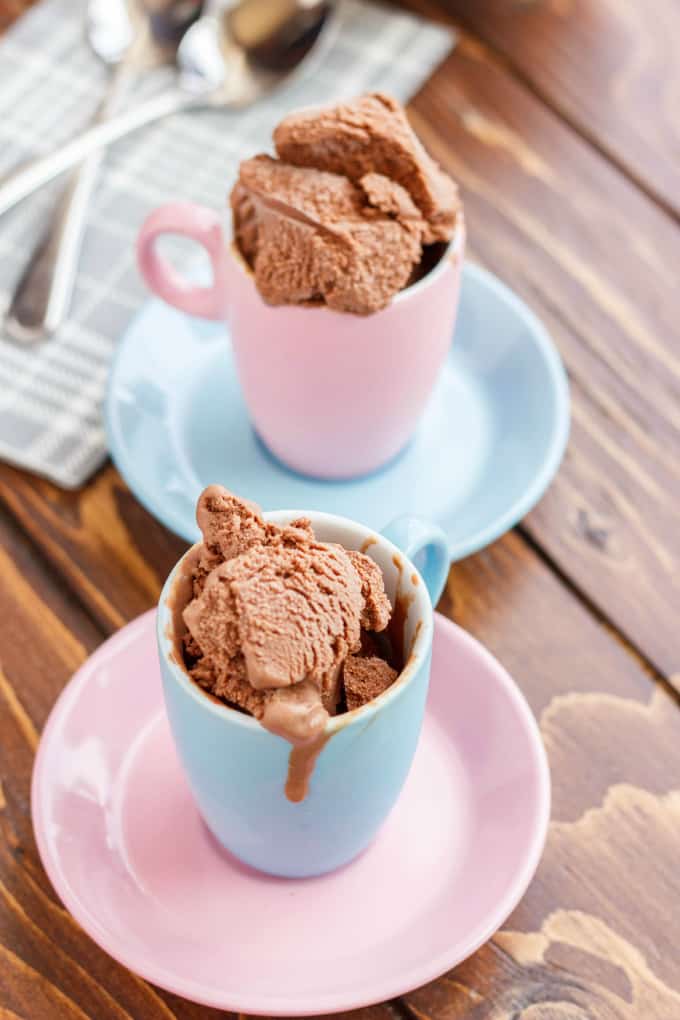 In all my batches, I noticed I had yet to make a real, true, chocolate ice cream. Sure, I made the peanut butter ice cream, but that wasn't over the top chocolate flavours. I wanted something crazy, but not too rich (I will save that for when I make death by chocolate ice cream.) I spotted the recipe from David Lebovitz and liked how it was different from most of my other ice cream bases. This one involved cornstarch, something I had yet to put into my ice creams. The double chocolate ice cream came out soft and packed full of that chocolate flavour, without being overly sweet. I didn't notice anything different with the ice cream base and adding cornstarch to it, but I had no other ice cream to compare it to. Definitely going to try another round of this, but death by chocolate for my mom.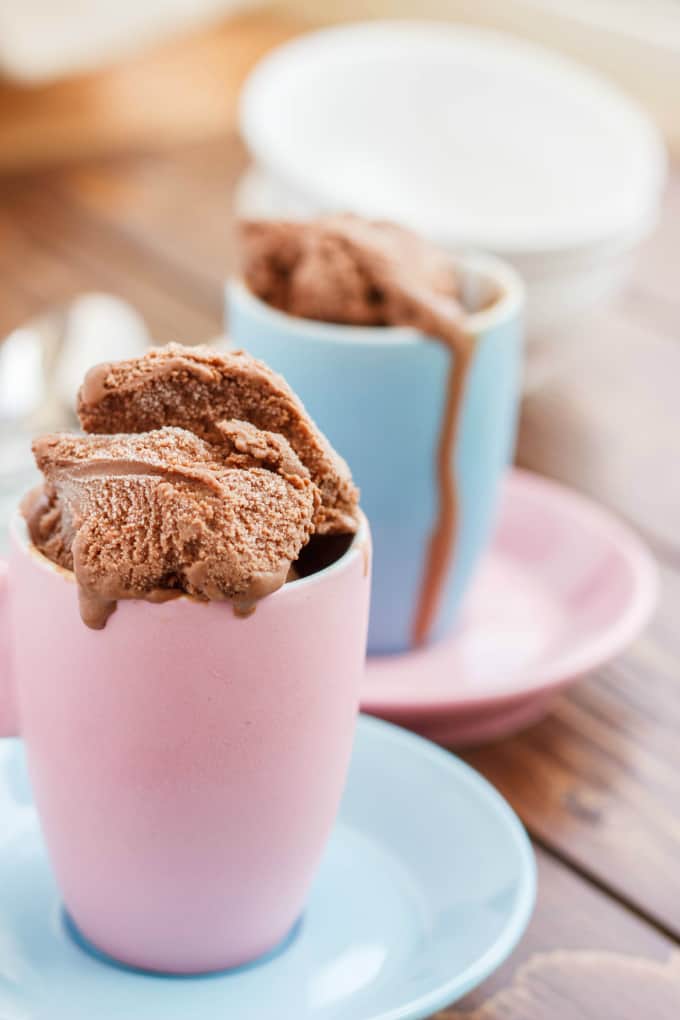 Double Chocolate Ice Cream with a Touch of Orange
---
Kacey
Yields 1
A blend of chocolatey goodness with a hint of orange (feel free to add more orange juice for an even greater taste.)
15 minPrep Time
15 minCook Time
30 minTotal Time
Ingredients
2 cups milk
1 cup cream
1 tbsp. cornstarch
1/2 cup sugar
1 tbsp. honey
1/3 cup cocoa powder
1/2 cup chocolate chips
1/4 tsp. salt
1/2 tsp. vanilla
1/4 cup freshly squeezed orange juice (more if you like.)
Instructions
Measure out milk and pour almost all of it into a medium saucepan, leaving about 3 tbsp. or so remaining in the measuring up. With the remaining milk, add the cornstarch and mix until combined. Set aside, Turn the stove to medium-low and add in the cream, sugar, and honey. Bring to almost a boil (I never boil my ice cream mixtures.) Sift in cocoa powder to avoid lumping and whisk until combined. Heat for another couple of minutes, trying not to boil.
Give your cornstarch mixture a quick stir and pour into the ice cream mixture. Stir and cook until slightly thickened (1-2 minutes.) Add in the chocolate chips and salt. Whisk until smooth. Remove from heat and stir in vanilla and orange juice. Set aside until the mixture comes to room temperature, stirring occasionally to prevent a film on top. Chill in the refrigerator until ready to use (preferably overnight.)
Make according to your ice cream machine's instructions. Freezer in an airtight container.
7.8.1.2
135
https://thecookiewriter.com/double-chocolate-ice-cream-recipe/
(Adapted from
David Lebovitz
)
Once again, I added orange to a recipe and actually enjoyed it. The amount I added was masked by the chocolate, leaving only the hint of an orange flavour. That was fine with me, as I was not making an orange-chocolate ice cream. But chocolate and orange pair well together so I thought, "why not?" I think it also helped cut down on the sweetness of the ice cream. I do love chocolate, but thought the double chocolate ice cream would be too rich for some. Then again, most people who want chocolate and usually crazy chocolate lovers! Nonetheless, I loved how this ice cream turned out and no one complained about it being too sweet or rich.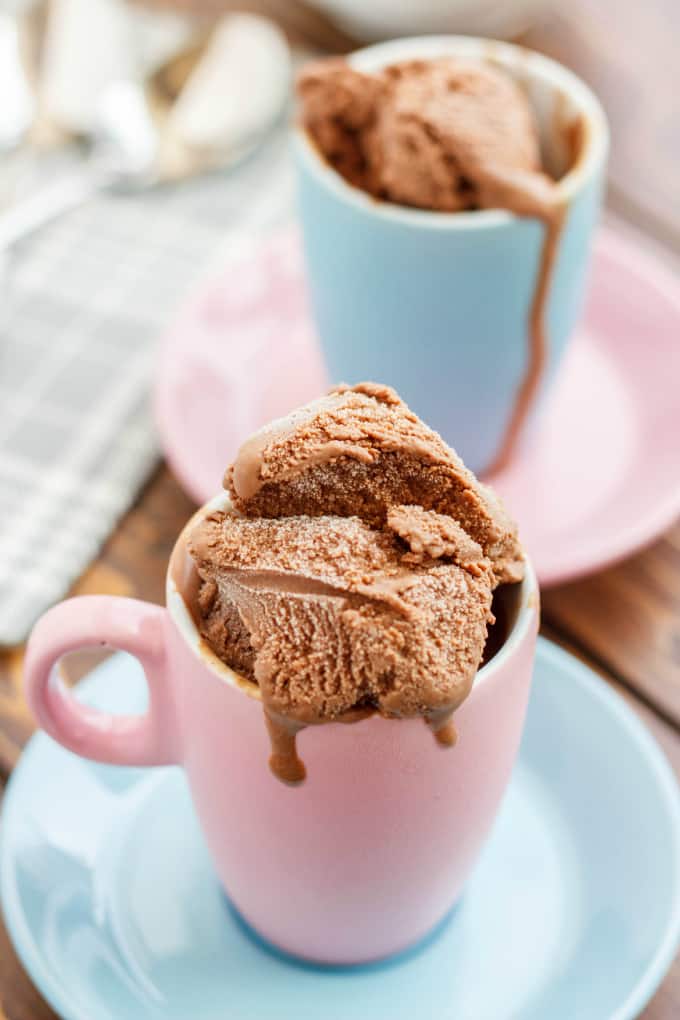 I see limes are on sale this week so I am really tempted to try my hand at a sorbet or gelato. Then again, a toasted coconut ice cream with lime infused into sounds pretty darn good, too. Maybe I will make all three!