Carrots come in by the numbers during the autumn season, so enjoy this carrot leek soup. Completely vegetarian and gluten-free, but can easily be made vegan.
The photos and recipe for this carrot leek soup have been updated as of October 14th, 2016!
There are ingredients you always have on hand, and others that you think about from time to time, but they are not a staple. This carrot leek soup is a mix of those ingredients. We always have carrots in our house, however, leeks, while delicious, are something we never turn to. Dan mentioned it the other day how he wanted more meals with leeks and I thought, why not?
This carrot leek soup was fantastic. Easy, quick, and completely vegetarian. Plus, being gluten-free, this allowed my mother-in-law to have a bowl, which is ideal on a nice spring day. Sometimes when the temperature is changing, you don't want a heavy meal, and this was the case here. We all loved it and plan to make it again this summer.
Not only is this meal healthy, but you can easily make it vegan. Perfect around the holidays when you are unsure of guests' dietary restrictions. While this soup is pureed (and Dan prefers chunky soups!) you can easily add in some texture by not pureeing up all the vegetables.
(Adapted from Vegetarian: The Best-Ever Recipe Collection)
I used to be big on cream and butter. I still am, but I find that I don't need to use them in overabundance. In this case, the soup tasted great on its own, however, adding the touch of cream brought it to the next level. I would have used heavy whipping cream, but found I made the right choice with the 10% cream (thank you for expiring, heavy whipping cream.) UPDATE: Made this soup again and had some heavy cream on hand to make that pretty layer on top of the soup 🙂
You could easily use regular carrots instead of baby carrots. The only reason I used baby carrots was the fact that I had a giant bag given to me and didn't want to see them go bad. I wanted to save the larger carrots for another meal. Feel free to adjust the recipe however you see fit. I am going to add more leeks next time, and perhaps leave out the cream (gasp!)
Love this carrot leek soup?! Try some of these recipes: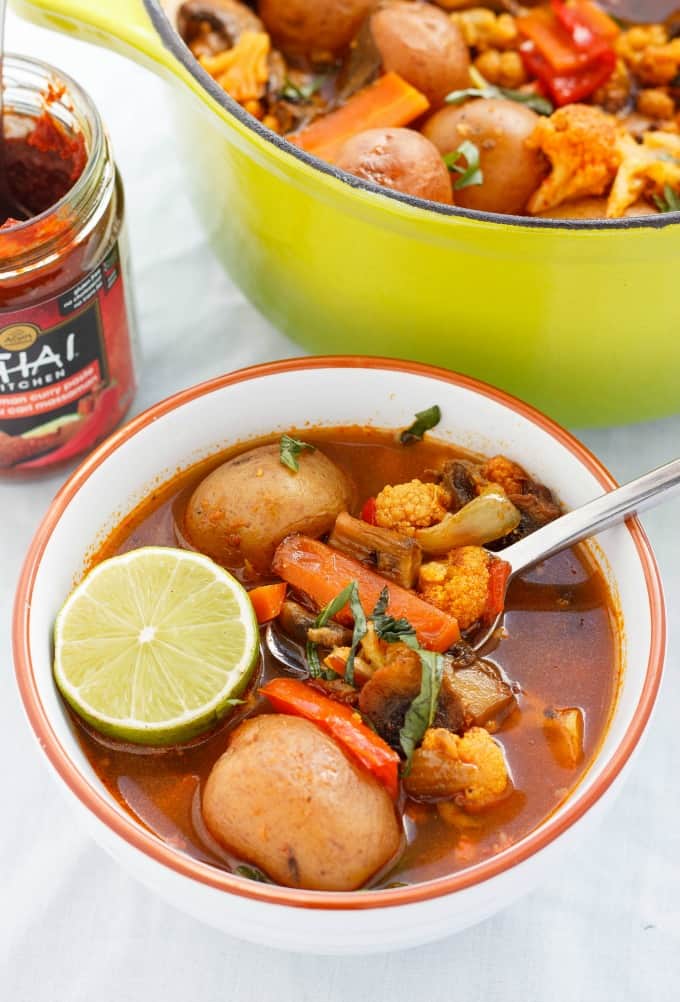 Roasted Vegetable Massaman Curry Soup (Coconut-Free)