Baby, it is cold out! So how do we enjoy this time of year? With sweaters and sweets of course! I am partnering up with Ricki's to bring you these candy cane swirl cupcakes and a $50 giveaway! Winter has never looked so enticing 🙂 #loverickis
This is a sponsored post. I was fortunate enough to receive products and/or monetary compensation from Ricki's. Though products were received, all opinions are my own and I would not recommend a product that I did not enjoy!
I am one of those crazy people who loves winter! But even now I can admit with a true Canadian winter in forecast, I don't want to be battling the cold!
Or maybe because I have been sick for well over a week and I am sick of being SICK!
Thankfully, us Canadians have sweaters and sweets to get us through this winter!
I am partnering up with Ricki's to showcase that winter isn't too bad, as long as you have comfort, treats, and friends to share with 🙂 In this case, I am enjoying some candy cane swirl cupcakes in my awesome Polar Bear Plush Sweater AND holding a giveaway for all my friends 🙂 Meaning, you can rock this exact look OR find your style (which is pretty easy when it comes to Ricki's collections!)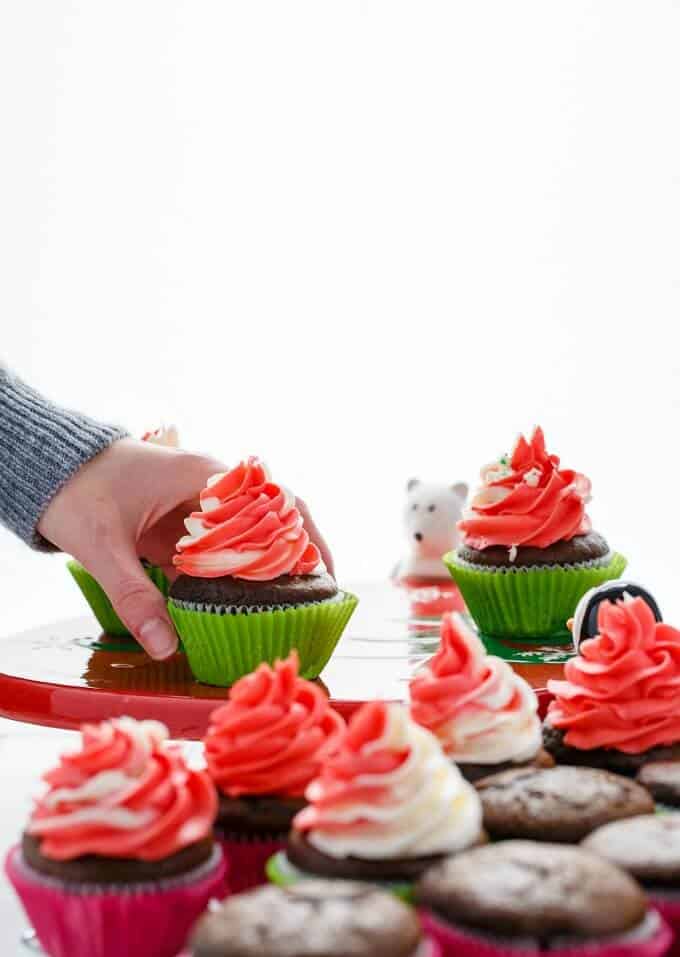 Coming up with a fun, holiday-related dessert to showcase this sweater in was kind of difficult. Difficult in the sense that I love sweets so much and couldn't make up my mind when it came to all my ideas!! #CookieWriterProblems 😉 But come on, that polar bear is sooooo cute! I have already been wearing the sweater as much as possible not only because it is adorable, but it is the perfect balance of warmth and comfort. I don't like overly heavy sweaters when I am working in the kitchen, nor do I like loose fitting ones. That would be a kitchen hazard!
I wanted to be realistic when it came to this sweaters and sweets campaign. No issue sitting down and eating my sweets in this sweater, but since you guys know I LIVE in the kitchen, I wanted to showoff its functionality (which explains the step-by-step pictures of these candy cane swirl cupcakes throughout the post, lol.)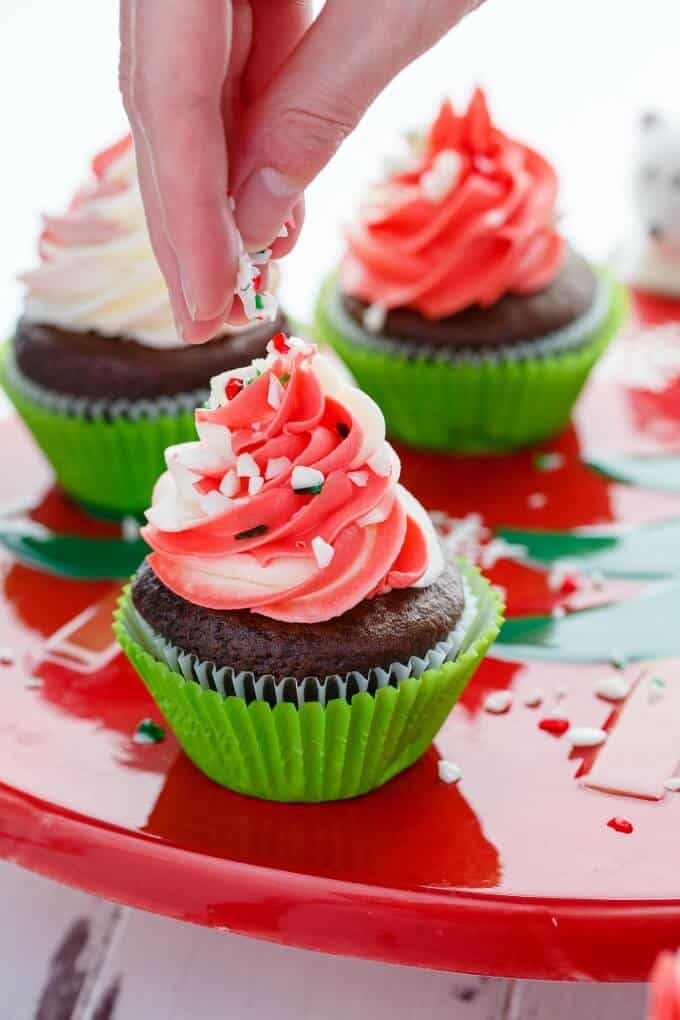 As for the cupcakes themselves?! Well, my husband and I are usually not mint fans, but as of late, we have begun to appreciate it more. Probably because kiddo LOVES mint and insists on us trying every mint related dessert she gets… 🙂 Winter is all about baking and cupcakes are one of those desserts that showcase beautifully without a ton of work (cough, cough, decorating cakes = painful!)
Down the road I would love to make these cupcakes with real, fresh mint, but mint extract works perfectly here! It is nice to be able to control the mint flavour as some people love it (like kiddo,) and some people, not so much 😉
So be sure to enjoy sweaters and sweets this cool season, and more important, begin bookmarking your favourite Ricki sweaters because you never know, that $50 gift card could be yours 😉 Or, one for you, one for a friend 🙂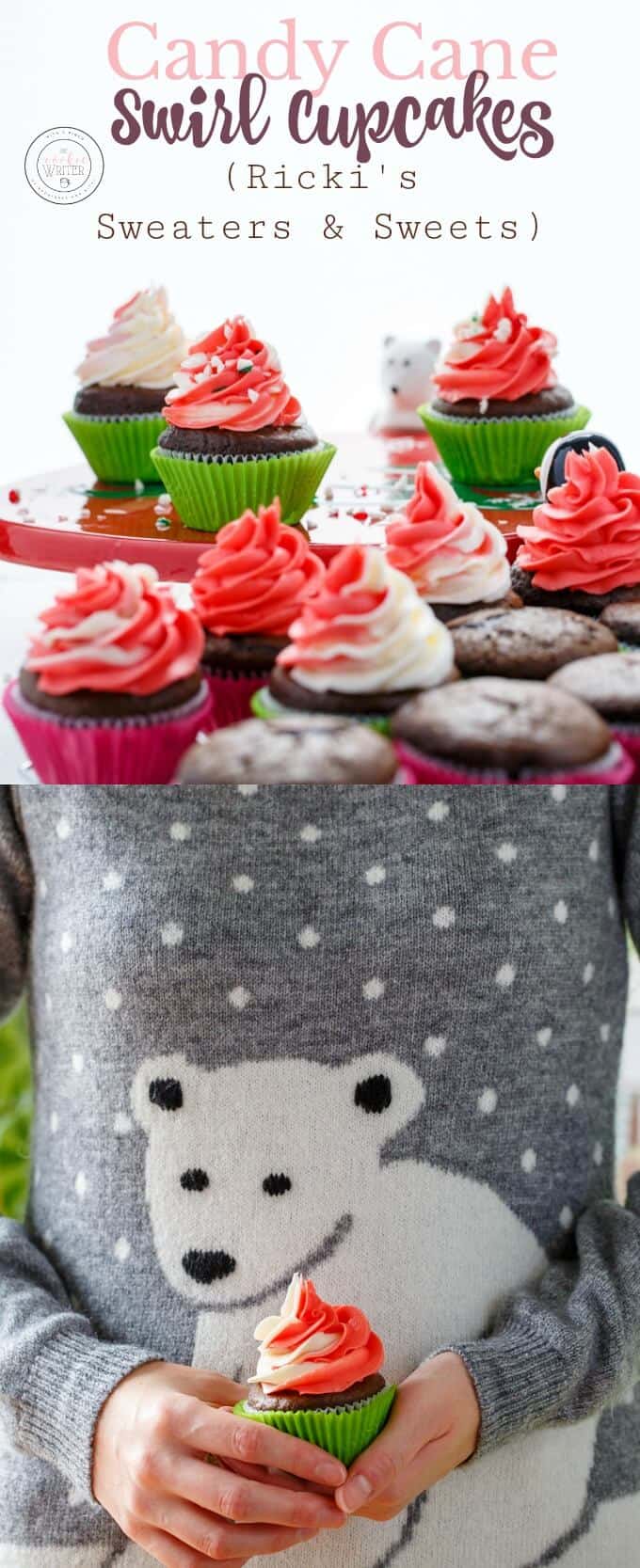 Candy Cane Swirl Cupcakes (Ricki's Sweaters & Sweets Giveaway!)
---
Yields 20 cupcakes
Christmas is all about baking (and clothes!) These candy cane swirl cupcakes are super easy and all your friends will be amazed at your talent!
20 minPrep Time
25 minCook Time
45 minTotal Time
Ingredients
1 cup all-purpose flour
1/2 cup cake and pastry flour
1 cup granulated sugar
1/4 cup brown sugar
1/2 tbsp. baking soda
1/2 cup cocoa powder
1/2 cup melted coconut oil
3/4 cup buttermilk, room temperature (I actually make my own with 1 tbsp. vinegar and milk)
1 egg, room temperature
1/2 cup hot coffee
1 tsp. vanilla
1/4 tsp. salt

Buttercream

1 1/2 cups butter, room temperature
4 cups confectioners' sugar
1 - 2 tsp. peppermint extract (start off with 1 tsp. and add more if you think more mint flavour is needed.)
3 tbsp. heavy whipping cream
Crushed candy cane for topping
Instructions
Buttercream

Add butter to bowl of your stand mixer. Beat on medium-high for about 5 minutes, until light and fluffy (and slightly paler in colour.)
Sift in confectioners' sugar, add cream and mint. Mix on medium-high for a couple of minutes, or until well combined and fluffy (might take around 4-5 minutes.) Reduce speed to low and mix a few more minutes to reduce air bubbles.
Separate icing into two bowls. Colour one red and leave the other white.

Cupcakes

Preheat oven to 350F. Line cupcake pan with liners and set aside.
Add sugars and oil to the bowl of your stand mixer. Beat until well combined, about 5 minutes. Add in egg and vanilla and mix very well.
Sift together the flours, soda, salt, and cocoa powder. Alternatively add the dry ingredients and buttermilk, beginning and ending with flour mixture. Slowly pour in hot coffee. Use a spatula to fully incorporate everything.
Divide batter evenly among cupcake pan (about 3/4 way full per cupcake.) Place into oven and bake for 20-25 minutes, or until toothpick comes out clean. Cool for 5 minutes and move cupcakes to cool rack.

Assembly

When cupcakes have cooled completely, add a bit of white icing to a piping bag, and a bit of red icing to another piping bag. Cut off a small hole on each end. Place both bags into another piping bag with the open-star tip (I use Wilton's 1M tip .) Pipe onto cupcakes, creating a candy cane swirl 🙂 Step-by-step pictures here: two-toned icing
Sprinkle with crushed candy cane if desired!
Notes
Feel free to sub in mint extract in the actual cupcakes, but with the mint icing and crushed candy cane, the mint flavour should be pretty strong 🙂
7.8.1.2
585
https://thecookiewriter.com/candy-cane-swirl-cupcakes/
Are we ready for GIVEAWAY TIME?!
This giveaway begins Sunday, November 27th 2017 at 12:00 AM EST. It will run until Thursday, December 7th 2017 11:59 PM EST. The prize is a $50 gift card from Ricki's! The giveaway is open to residents of Canada only. The only condition is you MUST follow Ricki's on Instagram to be eligible. What a fantastic Christmas gift for you or a loved one! The winner will be notified by email and will have 48 hours to respond. If they do not come forward, I will redraw a name. The winner will be announced the week of December 11th, 2017!
a Rafflecopter giveaway

This is a sponsored post. I was fortunate enough to receive products and/or monetary compensation from Ricki's. Though products were received, all opinions are my own and I would not recommend a product that I did not enjoy!
Love these candy cane swirl cupcakes?! Try some of these recipes: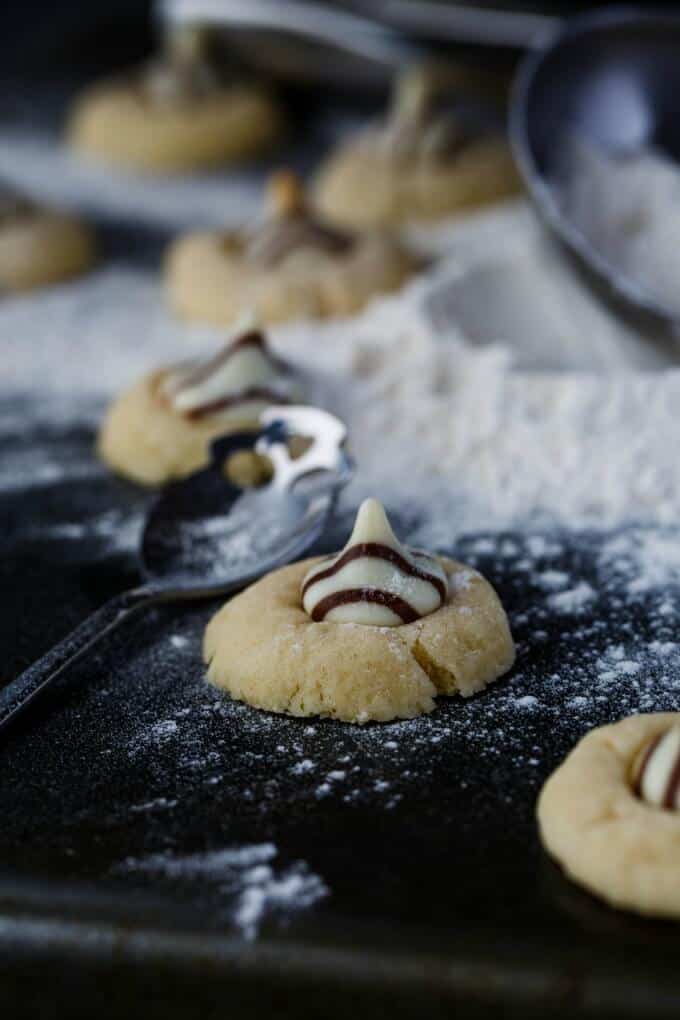 Hershey's Kisses Shortbread Cookies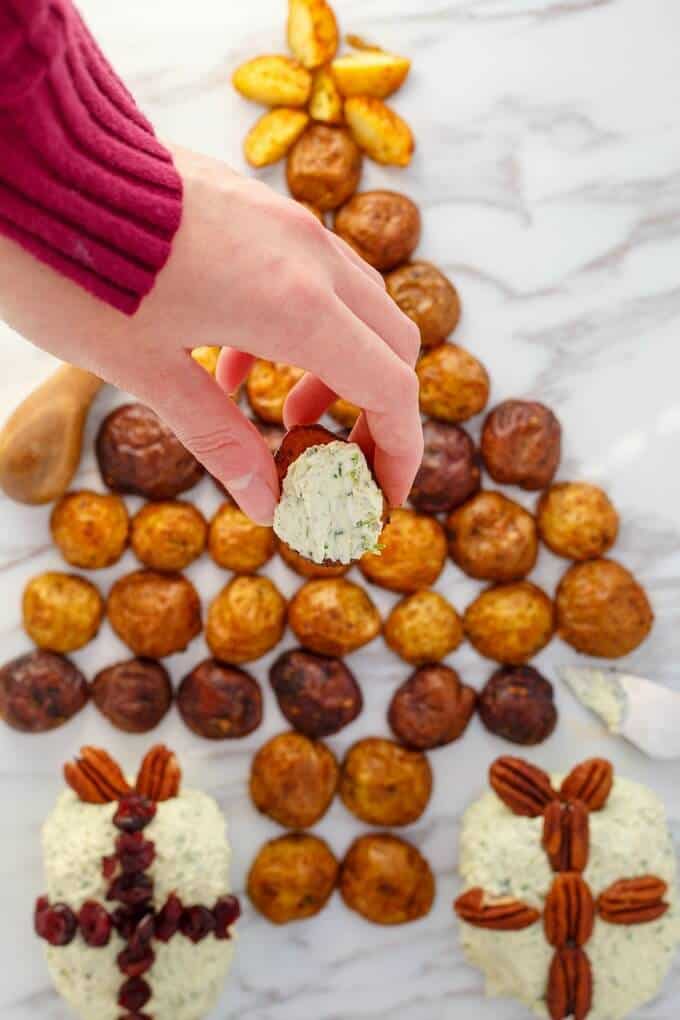 Holiday Cheese Ball with Roasted Potatoes