Whether for a midweek dinner or a holiday gathering, this breaded ranch pork tenderloin is so easy and tasty! It fairs better freshly made as the breading has crunch to it 🙂
Growing up my parents were famous for breading meat.
Namely it was Shake and Bake with my dad, but my mom would create her own breading (see her famous breaded mushrooms!)
And they were ALWAYS deep-fried!
I get it: deep-frying does make food soooooo tasty and some things need to be deep-fried (I have yet to try baking my breaded mushrooms.)
However, let's be honest, deep-frying is (or at least, should be) a treat!
Today's breaded ranch pork tenderloin is made in the oven, which means it is baked, not fried!
Yes!! You can still enjoyed breading on your meat without deep-frying 🙂
Plus, I do not think deep-frying would work very well here since we are smothering the meat in Litehouse's Homestyle Ranch dressing 🙂
As some of you may know, I have done work for Litehouse before. And their ranch is AMAZING! By far my favourite and I really do smother it on everything. Sandwiches, side dishes, pizza?! Ohh, yes! While today's post is not sponsored I do want you to realize I have done some work for them in the past (cough cough: chicken bacon ranch pizza!)
Making this breaded ranch pork tenderloin is a breeze and a great meal for a busy work-night! And not many ingredients at all!
I like to add extra seasoning to my breadcrumbs, however, this ranch dressing is so flavourful, I feel we do not need to add anything else besides some paprika (which is kind of more for colour.)
Once the meat is covered in ranch, roll it around in breadcrumbs and proceed to bake! Pork tenderloin does overcook easily so keep an eye on it! I have seen so many techniques over the years but still tend to mix things up. One method I did like was cooking the pork at 500F and then letting it finish off in residual heat. But for this recipe I feel we wouldn't achieve that crispy breading. We need high temperatures, but not too high if that makes sense 🙂
Love this breaded ranch pork tenderloin?! Try some of these recipes: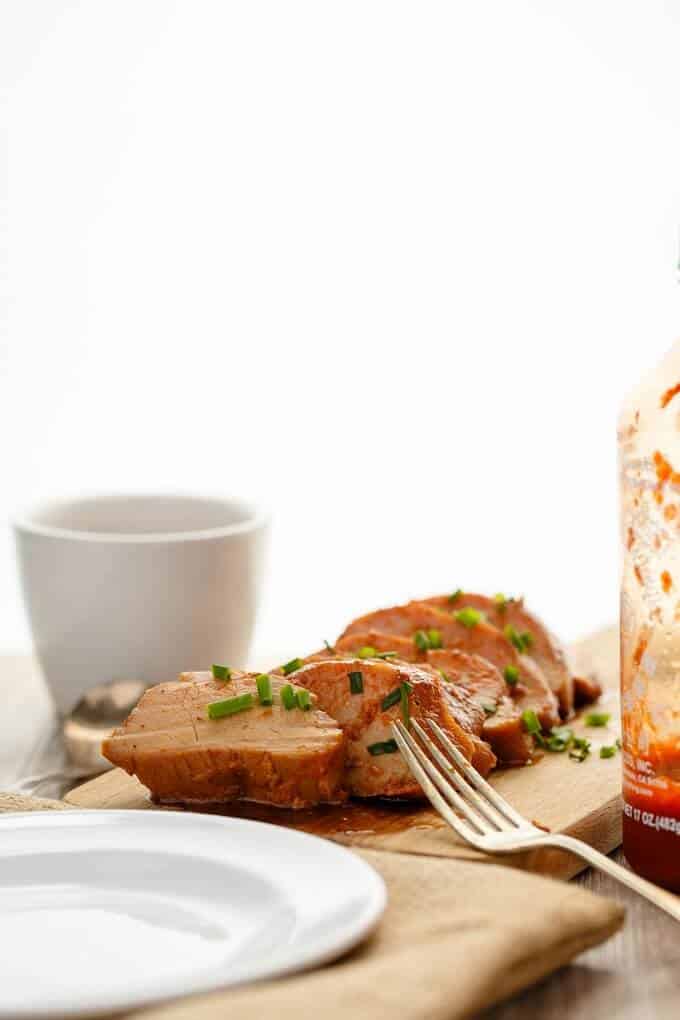 Slow Cooker Sriracha Pork Tenderloin
Ranch Green Beans