Simple and festive, this bacon apple cheese ball is perfect for the holiday season. It is also gluten-free, and can be made vegetarian by subbing in caramelized onions and omitting the Worcestershire! Enjoy this appetizer as I once again talk about apples with Ontario Apple Growers!
This is a sponsored post. I was fortunate enough to receive products and monetary compensation from Ontario Apple Growers. Though products were received, all opinions are my own and I would not recommend a product that I did not enjoy.
Hello, everyone! I am happy to be working with Ontario Apple Growers again and let me just say, I see a pattern going on with my recipes.
The last time I spoke about Ontario Apple Growers, I showcased not just how wonderful Ontario Apples are, but how great they are in recipes. My bacon-wrapped apple stuffed pork tenderloin has been going over extremely well, so I thought I would stick with tradition and do another recipe that highlighted bacon and apples together.
Say hello to this bacon apple cheese ball!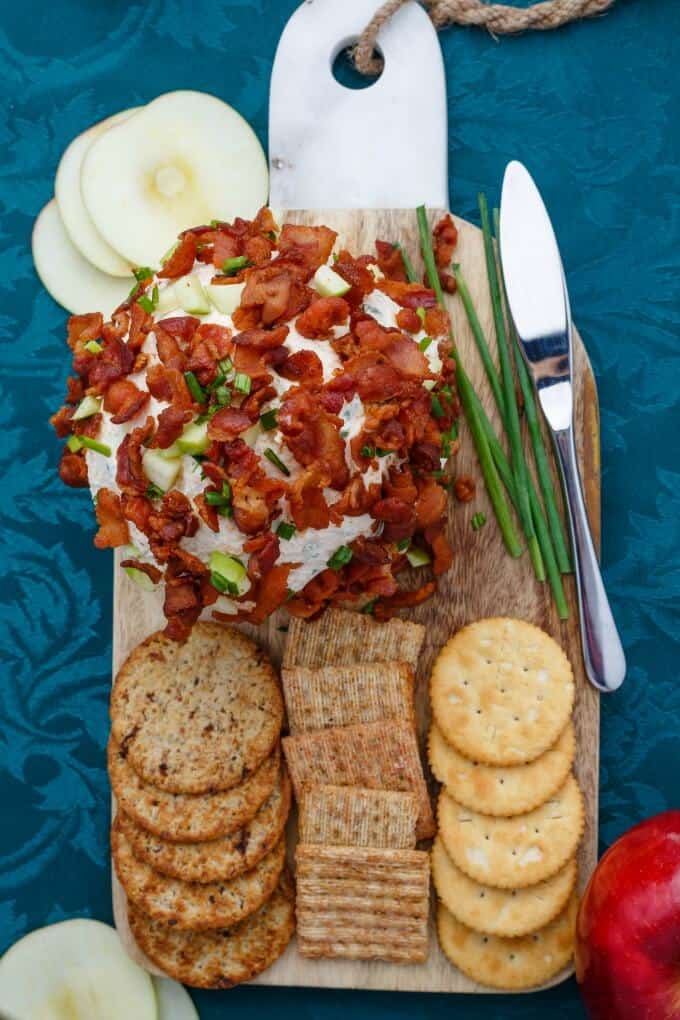 I love cheese balls, and knew they were easy to make, but didn't think recipes could be THIS easy! Seriously, this is completed in less than 10 minutes (chilling time not included) if you use leftover bacon from breakfast. I had to cook my bacon from scratch but hey, that still didn't take long at all!
UPDATE: I have made a video showing on easy this recipe is! Seriously, it cannot get any easier! And their free e-book is available now! Check it out here (warning, PDF download.)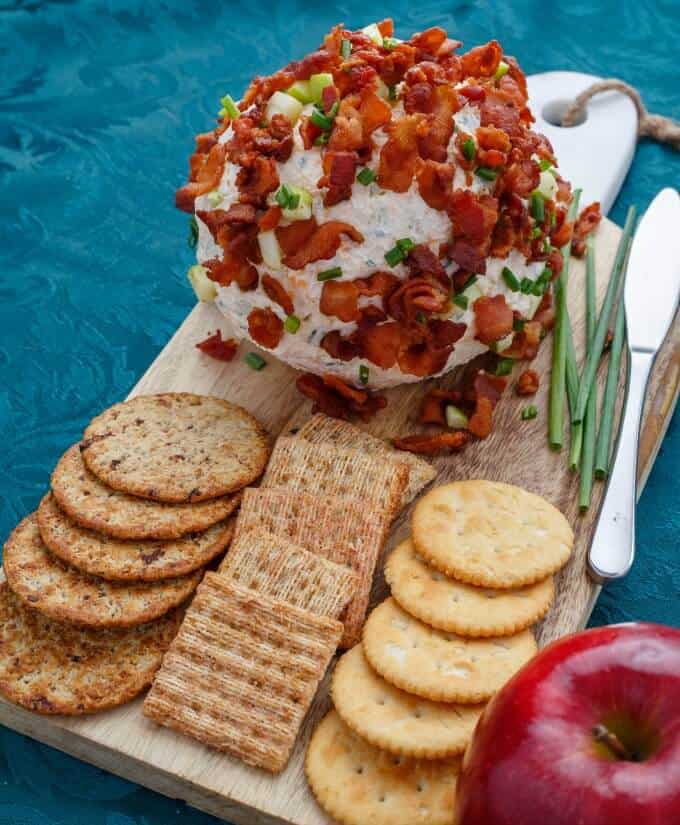 Originally in planning this bacon apple cheese ball, I had intentions to use Jonagold. Then I got to thinking that with the chives and bacon, a greener apple would do the trick (and show off some colours while we were at it!) I went with a Crispin apple because 1) it has a sweet to tart taste which is great with snacks, and 2) they are Ontario's only true green apple (source.) Crispins are also called Mutsus!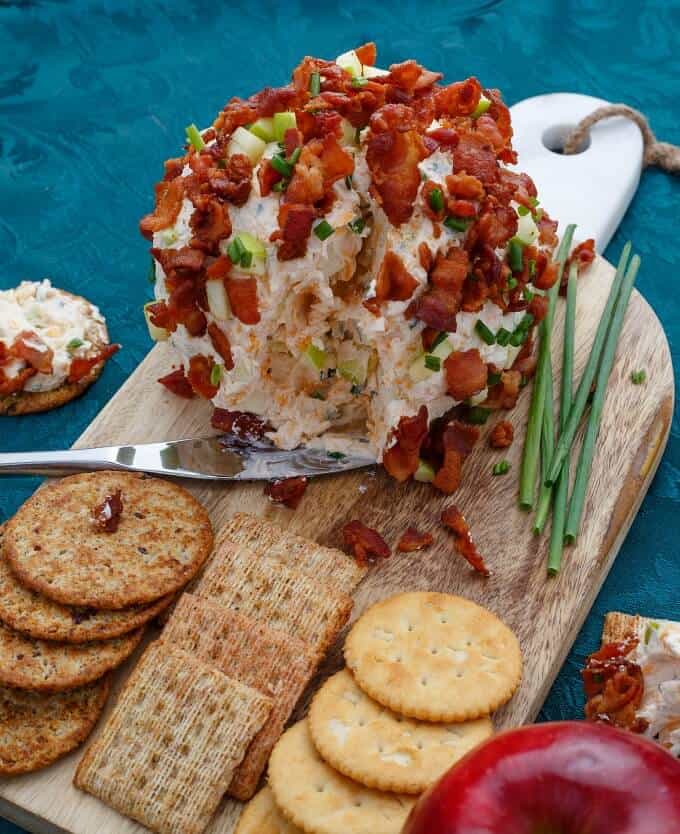 Honestly though, this is a recipe where I think either a sweet or tart apple will work. Pork is salty and can pair with sweet or tart. Heck, even I would have no shame throwing a red delicious apple in here since we are using apples in their raw state. Let's just say you should go with your favourite apple in this recipe as you get to taste it thoroughly!
This bacon apple cheese ball is gluten-free, but can also be made vegetarian. Sub in soy sauce or vegetarian Worcestershire sauce and omit the bacon. Caramelized onions would be a fantastic substitute, as seen in my mushroom and beef cheese balls post.

Bacon Apple Cheese Ball
---
The perfect holiday appetizer that utilizes fresh apples, so make sure to use your favourite!
15 minPrep Time
8 minCook Time
23 minTotal Time
Ingredients
1 lb plain cream cheese, room temperature
2 cups grated cheddar cheese
1/8 lb apples, cored and diced (I used 1 large Crispin)
1/4 cup chopped chives + more for topping
1 tsp. Worcestershire
7 slices bacon, sliced OR use leftover crumbled bacon
Instructions
Place cream cheese and cheddar cheese into a large mixing bowl. Mix until well combined. Stir in Worcestershire. Add apples and chives and mix until blended. Form into large ball using your hands.
Place large frying pan over medium-high heat. Add bacon and cook until crispy, about 8 minutes. Drain and pat bacon dry.
Combine bacon, additional chopped chives if using, and additional diced apple if using. Using your hands, stick bacon mixture all around the cheese ball until nicely coated.
Place into refrigerator to chill until ready to serve.
Notes
You can make this recipe vegetarian by subbing in caramelized onions for the bacon. Omit Worcestershire.
7.8.1.2
486
https://thecookiewriter.com/bacon-apple-cheese-ball/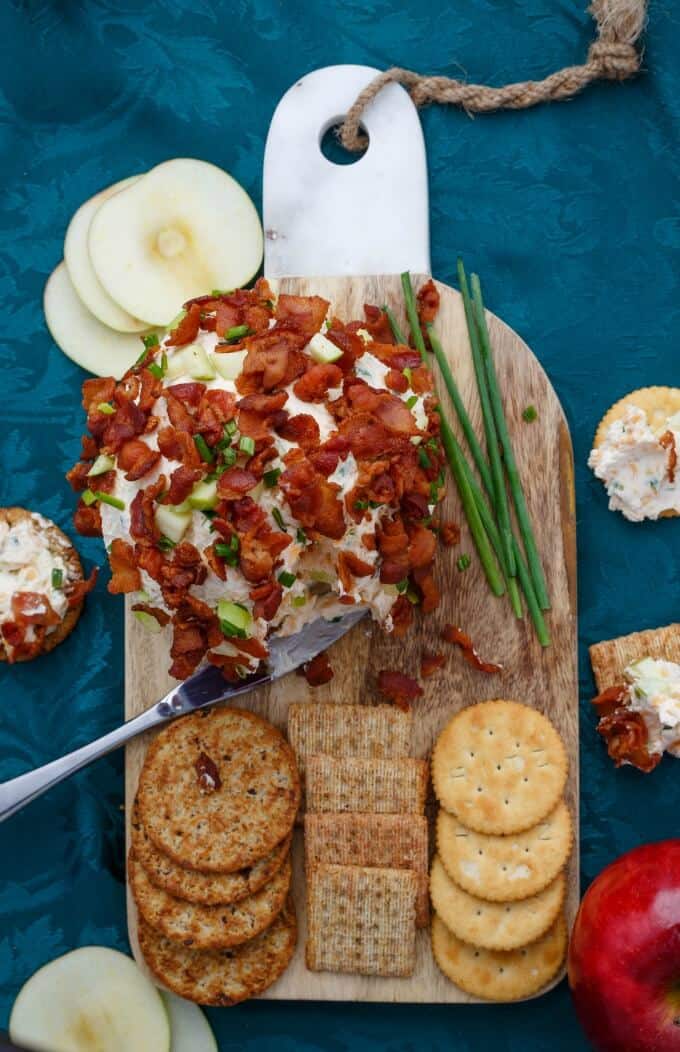 Apples can last forever! Well, maybe not forever, but it sure feels that way. All it takes on your part is some care and handling, which can be found here on the Ontario Apple Growers website. One fact that I did learn during my tour was how apples emit ethylene gas, which causes other produce to ripen faster (now I know why all my other fruit went bad so quick when stored in the same crisper as my apples!)
As I said in the last post, we had the opportunity to tour Nature's Bounty Apple Orchard. I shared some photos there, but thought I would share another here because it truly is a wonderful farm (and they know what they are talking about!)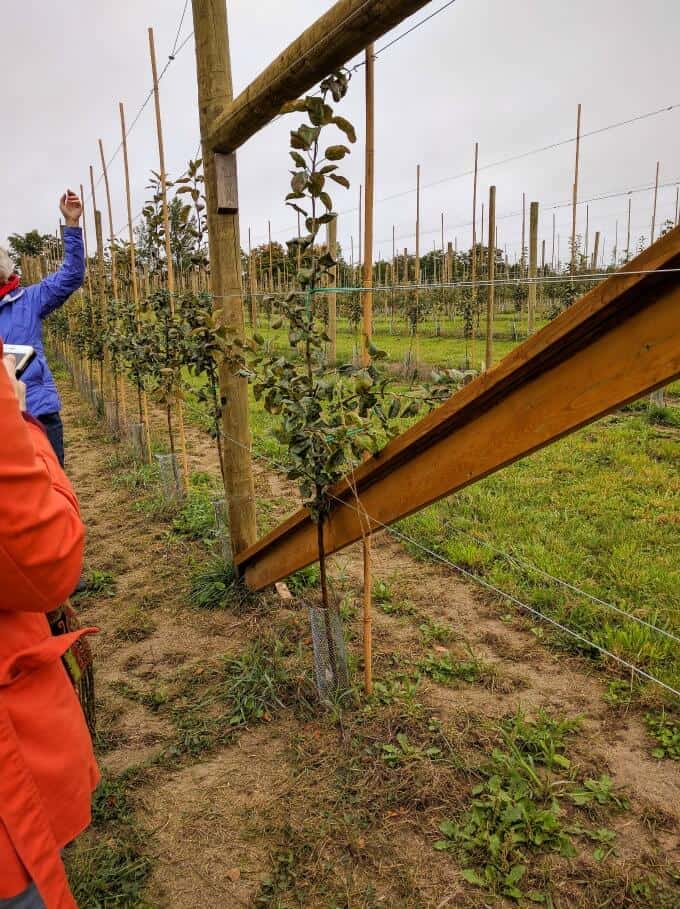 Some apple trees like to grow up, and some like to bush out. The system in the photo above shows how the apple trees are supported. It all depends on variety (though some people have their views on whether you should stake apple trees or not.)
This is a sponsored post. I was fortunate enough to receive products and monetary compensation from Ontario Apple Growers. Though products were received, all opinions are my own and I would not recommend a product that I did not enjoy.
Love this bacon apple cheese ball?! Try some of these recipes: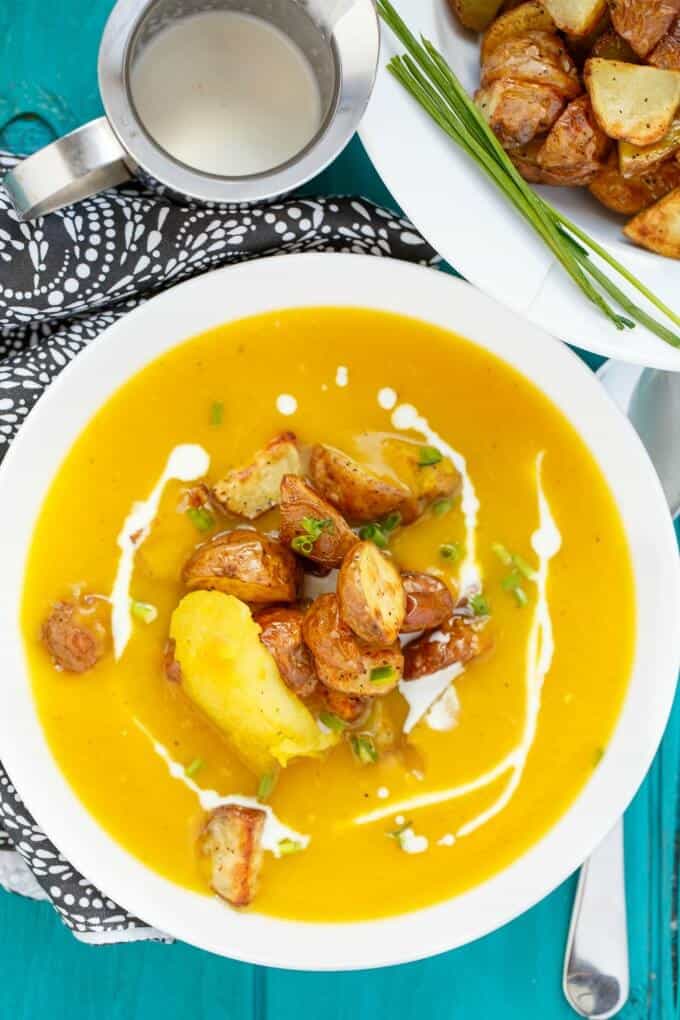 Roasted Apple Pumpkin Soup with Potatoes