I know, I know. These banana pancakes have been around for some time, but I like making mine without eggs (giving the vegan community a chance to have this healthy breakfast!)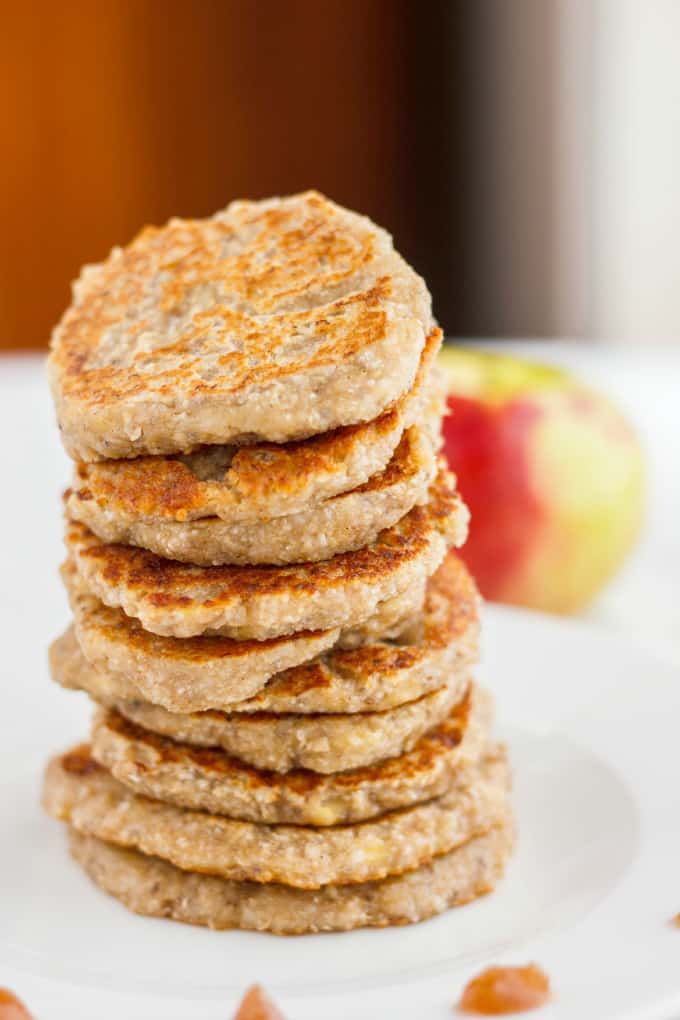 I began throwing random ingredients together, hoping for some sort of binding. What I didn't realize was how this creation of apple butter pancakes was going to change breakfast forever! My daughter loves these! They made a total of 10 apple butter pancakes, and I think she must have ate 6 (yes, they are small 1/8 cup portions, but she demolished them.) I personally have to keep myself from eating each one as I take them from the pan. The apple butter gives these pancakes dimension and bold flavours. I can no longer eat pancakes any other way, and I hope to try the apple butter in regular-based pancakes soon.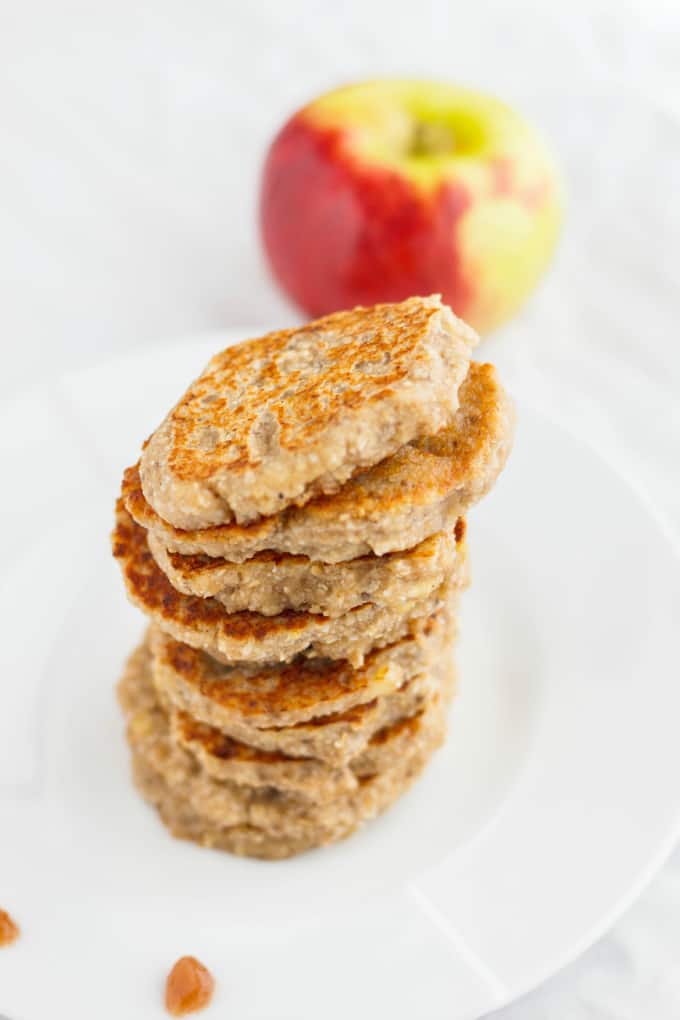 Surprisingly, these apple butter pancakes hold together especially well, considering there is no flour to be seen. I even find flipping them much easier than other banana pancakes. You could always add an egg if you do not follow a vegan diet, but it is not necessary at all. And while the apple butter does have sugar in it, these pancakes are still very healthy (and children seem to love them, if my daughter is any example.) Even my non-pancake-loving husband expressed his gratitude for this breakfast (even if he only got two.)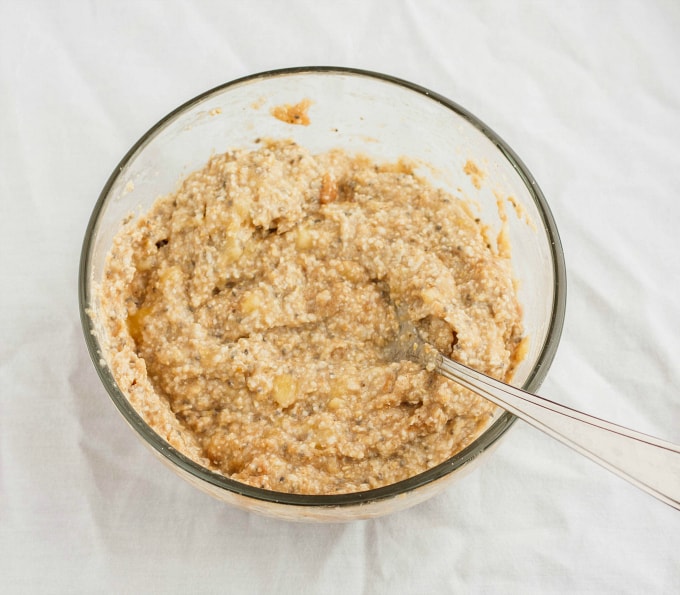 Apple Butter Pancakes
---
Kacey
Yields 10
5 minPrep Time
6 minCook Time
11 minTotal Time
Ingredients
2 large bananas
1/2 cup unsweetened, shredded coconut
1/2 cup oats
1/4 cup apple butter
2 tsp. chia seeds
Coconut oil for frying the pancakes in.
Instructions
Add the oats and coconut to your food processor and process until flour-like in texture. I also throw in the chia seeds at this point to give them a few pulses.
Mash the bananas in a small mixing bowl. Stir in the oats, coconut, chia seeds, and apple butter until combined.
Place a frying pan over medium-low heat (about a 4 on my stove.) Melt some coconut butter in the pan. When the pan is nice and hot, scoop in 1/8 cup portions of batter, making sure to evenly spread out the mixture. I work with two pancakes a time, sometimes three. Allow to cook for a couple of minutes, until the side is golden. Flip, and repeat the cooking until that side is golden as well. Remove from heat.
Add more coconut oil when necessary. Continue portioning out the batter until none remains.
Serve as is, or with some additional apple butter!
7.8.1.2
195
https://thecookiewriter.com/apple-butter-pancakes/
(Here is the recipe to my
homemade apple butter
.)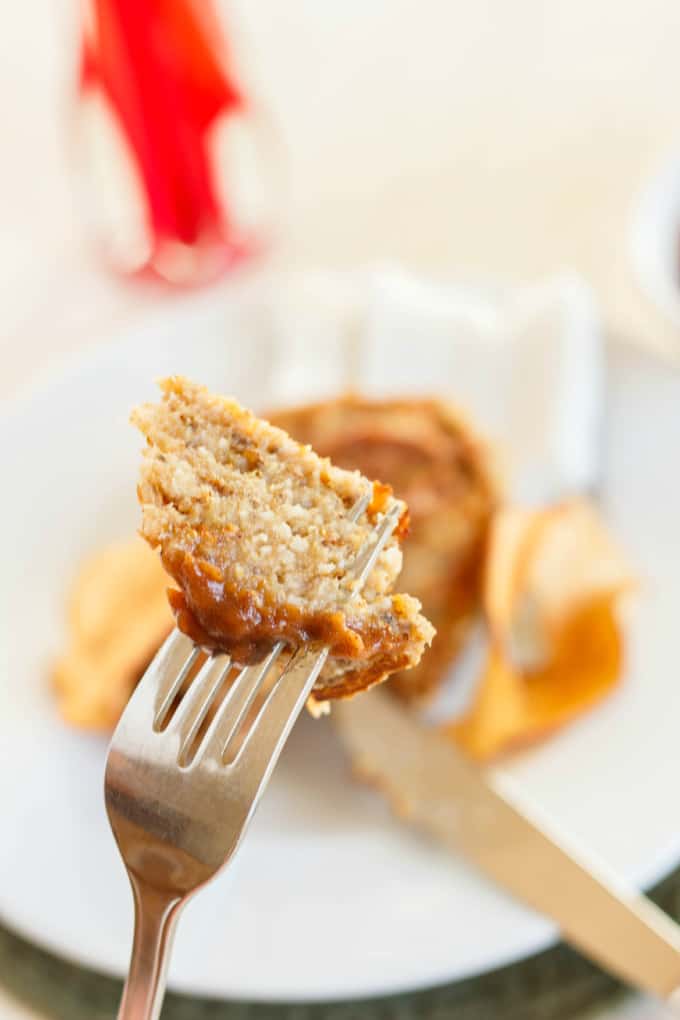 I always state how much I love chocolate chip pancakes with no maple syrup. I guess I carry on the tradition here with no maple syrup, but these healthy apple butter pancakes are just as favourable as my love for chocolate chip pancakes! Easy, quick, and super tasty! You can easily make larger-sized pancakes, but my daughter loves the little portions for herself (even though that does not stop her from eating them all!)