A little while ago I posted my Mexican Meat Loaf recipe and spoke about one of my favourite dishes, vegetarian meat loaf.
Whenever I mention vegetarian meat loaf I usually get the same remarks: "Haha, vegetarian meat loaf, but there is no meat in it." Or "it isn't a meat loaf…"
Sigh, I find sometimes people lack imagination. Maybe it is the writer in me that can appreciate people's twists on classic meals. Nonetheless, whether we call this recipe a vegetarian meat loaf or a vegetarian "mock"loaf, somethings are for sure, it is tasty, hearty, and packed full of lentils!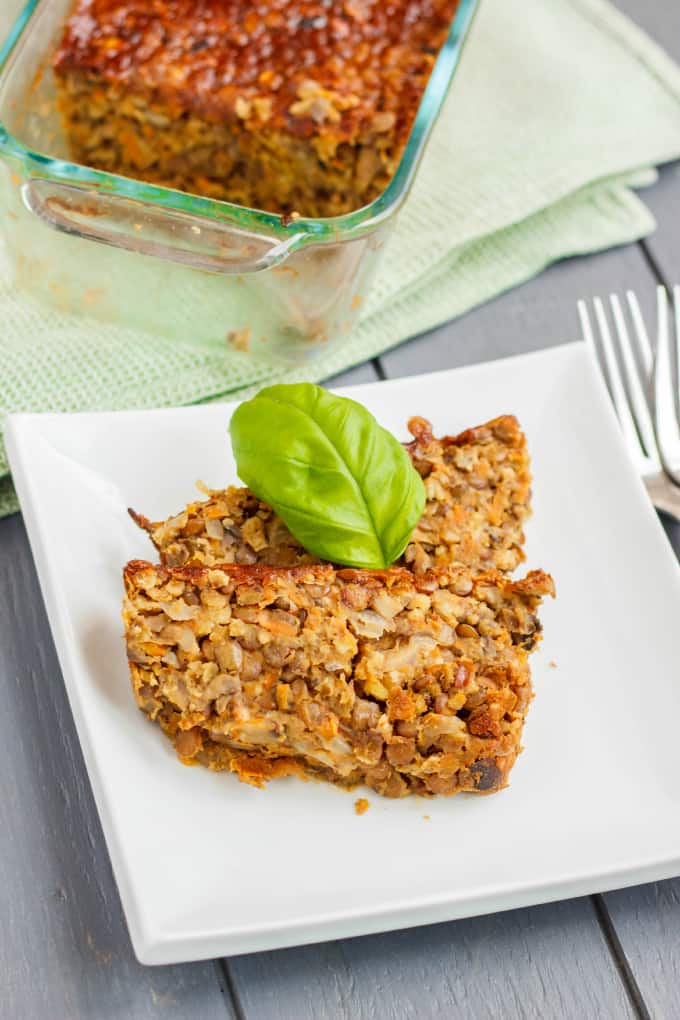 Once again, like many of my recipes, this recipe is easily customized and you really don't have to measure your ingredients. I add whatever I have on hand, sometimes including an apple to keep the loaf moist! As for the BBQ sauce, use your favourite or sub in Ketchup. I used my Rhubarb BBQ sauce for this recipe.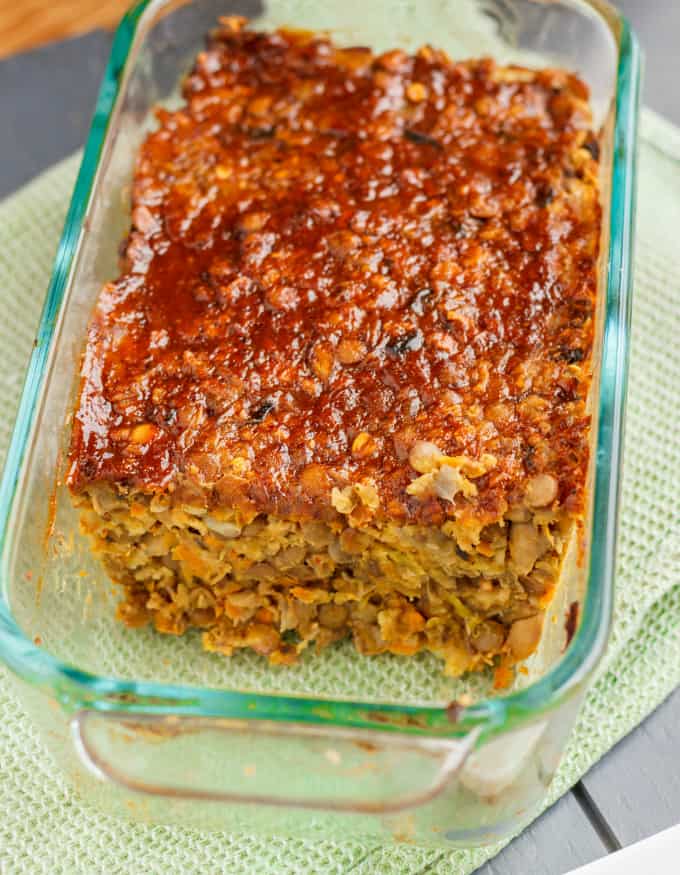 Vegetarian Meat Loaf made with Lentils
---
Kacey
Yields 1
15 minPrep Time
45 minCook Time
1 hrTotal Time
Ingredients
1 cup dried green lentils
1/2 tsp. salt
1 carrot, grated
8 oz mushrooms, diced
1 large onion, diced
2 garlic cloves, minced
3/4 cup oats (quick cooking or old-fashioned)
1 cup cheese, grated
1 egg
1/2 tsp. dried basil
1/4 tsp. black pepper
1/4 tsp. red chili flakes
1/2 cup BBQ sauce
1 tbsp. olive oil
Instructions
Cook lentils according to your package directions (I usually use 2 cups of veggie broth and simmer, uncovered for 15-20 minutes. Drain and move to a large mixing bowl.
In a large frying pan, heat olive oil over medium. Stir in the onions and cook for about 5 minutes. Add garlic and onions and continue cooking until veggies are soft. Stir in carrots, salt, pepper, and dried basil. Cook for another couple of minutes and then transfer to the lentils. Stir to combine.
Allow the mixture to cool slightly before adding the egg (you don't want to scramble the egg.) Add in the oats and cheese. Pour about 1/4 cup of the BBQ sauce into the mixture. If your mixture seems a bit dry, feel free to add more BBQ sauce.
Preheat oven to 350F. Grease a loaf pan with butter. Pour in the mixture and flatten the best you can. Spread the rest of the BBQ sauce on top of the meatloaf and place into oven. Cook for 35-45 minutes, or until loaf is firm and nicely golden.
Allow to cool a bit before cutting (will keep your slices intact!)
7.5
90
http://thecookiewriter.com/vegetarian-meat-loaf-made-with-lentils/
(Adapted from
Food.com
)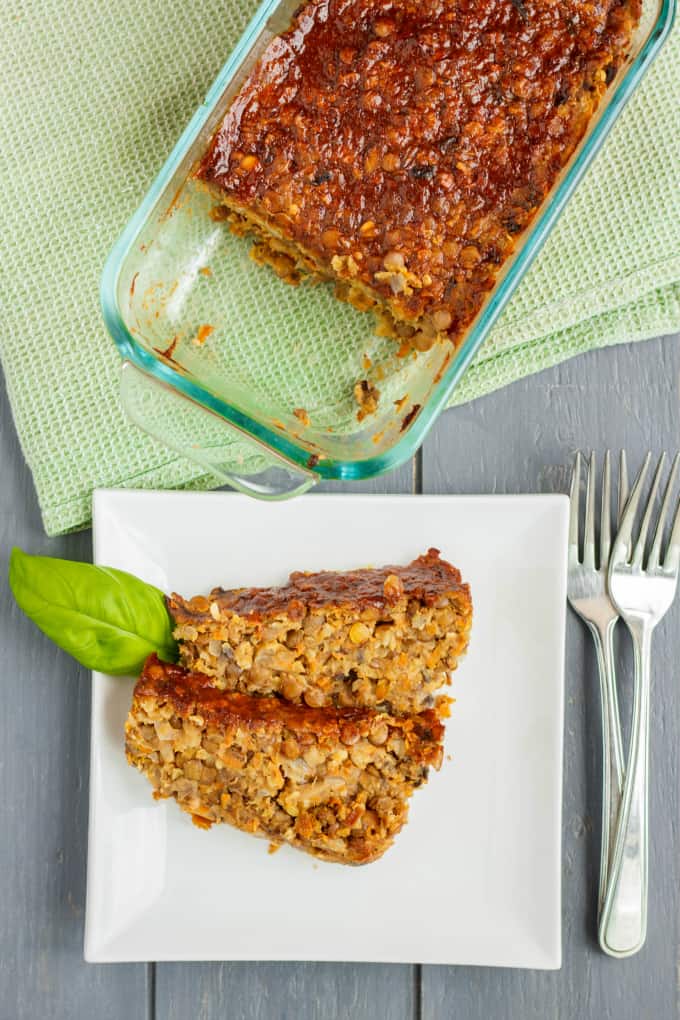 The oats allow this recipe to remain gluten-free (just double check to make sure your oats are gf.)  I have been thinking of ways to make this recipe vegan. I could easily replace the egg with a flax egg and see what results that brings. But the cheese is quite a big opponent. I will have to fool around with it a bit and see where it takes me.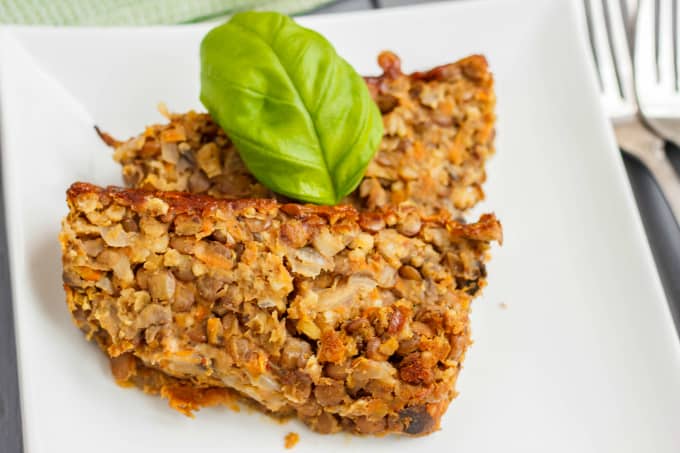 Sometimes, when I am feeling fancier, I add in celery, chopped peppers, and fresh herbs. The meal is really quick and simple, depending on how far you take it!