Yummy, delicious, and a great change from ordinary pizza night! Cheestrings stuffed crust pizza utilizes leftover Cheese Strings and creates a meal that every kid will enjoy!
Throughout my childhood (and still to this day!) my dad would figure out something we loved and buy it over and over again. It was awesome! As long as it was on sale, he had no issues buying it. We were allowed any snack that was reasonably priced, as long as we would eat it (no wasting!) No complaints from any of us, and whoever went shopping with him usually got whatever they liked, muahahaha. However, this did have its downfalls.
Like mayonnaise? Expect to find 10 jars in the pantry. Soups? You bet we have 50. He would buy all the things we loved, but overboard. I feel us kids got sick of things QUICK because dad would always buy more, haha. Now that my daughter is around, he has continued this tradition. Cheese strings? You bet she had 3 packs of the biggest sizes! I think she was taking one for snack every day last year in JK. By the end of the year I noticed they were coming home unopened. "Finally sick of cheese strings, kiddo?" "Yes, mom!"
(Sorry for the mess! We did not wait to cut this pizza! The zucchini and tomatoes were straight from our garden!)
And that is where this cheestrings stuffed crust pizza comes in! I had no idea what I was going to do with all the leftovers, but then I remembered how everyone makes homemade mozzarella sticks with them. I did not want to go through the hassle of breading them all, so I thought the stuffed crust pizza was a fantastic idea! What kid would turn down this meal?! To be honest, it was one of those rare occasions where she actually ate her entire crust with no complaints!
We personally use Black Diamonds's Cheestrings, but you can use whatever brand you like (no affiliation, just a brand we enjoy!)
The crust was made from my new favourite recipe: ranch pizza dough! You can use store-bought if you like 🙂 My pizza pan fits enough dough for 1 large pizza, so 8 cheese strings fit around the edge. You may need more or less depending on how big you go. And that is it! I bake the pizza the same way I usually do, so really, adding the cheese takes an extra couple of minutes. But soooo worth it!
Cheestrings Stuffed Crust Pizza
---
A great way to use up leftovers (and to get the kids to eat their crusts!)
10 minPrep Time
15 minCook Time
25 minTotal Time
Ingredients
1 batch of ranch pizza dough OR store-bought
8 Cheestrings, unwrapped
Pizza toppings of your choosing!
Instructions
Roll out pizza dough and place onto your pan. Place unwrapped Cheestrings around the edge of the dough. Fold over dough so the cheese is wrapped in a dough "blanket."
Dress pizza as your normally would.
Bake at 475F for 12-15 minutes (or until crust is nice and golden!)
Allow to cool slightly before serving!
Notes
7.5
469
http://thecookiewriter.com/cheestrings-stuffed-crust-pizza/
We LOVE homemade pizza night, and nothing is better than something different. Cheestrings stuffed crust pizza is perfect for kids and adults (I seriously think the adults were more excited for this recipe!) You see many pizza restaurants offering stuffed crust pizza, but most of us have never had it. It was fun doing it this way! Of course, now that the new school year has started, Cheestrings are being asked for again… Children…
Love this cheestrings stuffed crust pizza?! Try some of these recipes: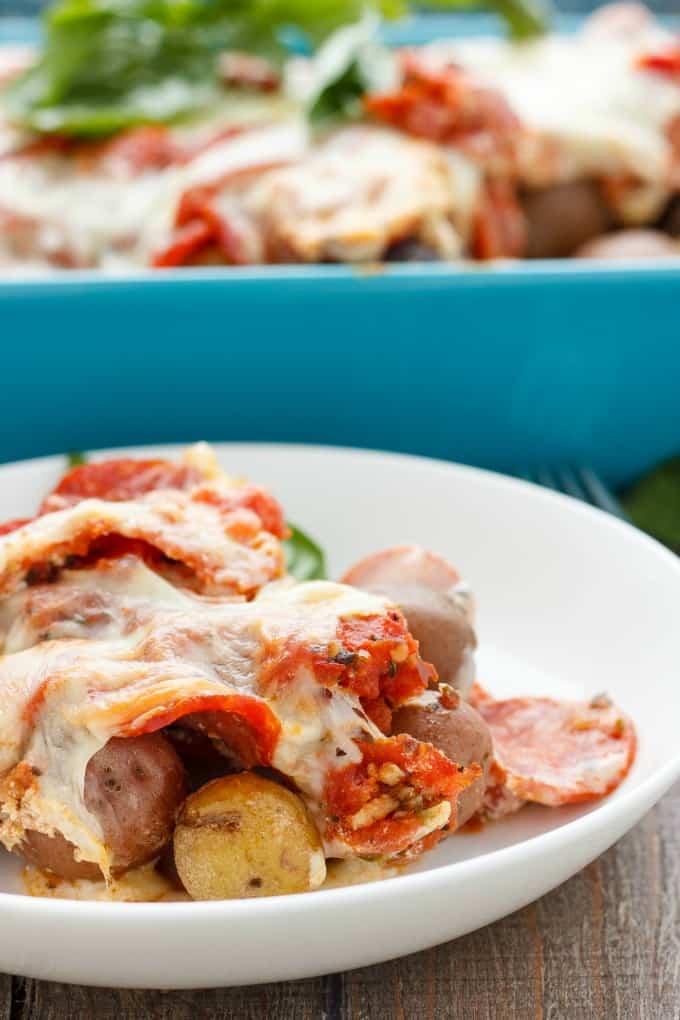 Pizza Macaroni and Cheese using Creamer Potatoes (Pasta-Free!)